2019 United States Amateur East Championships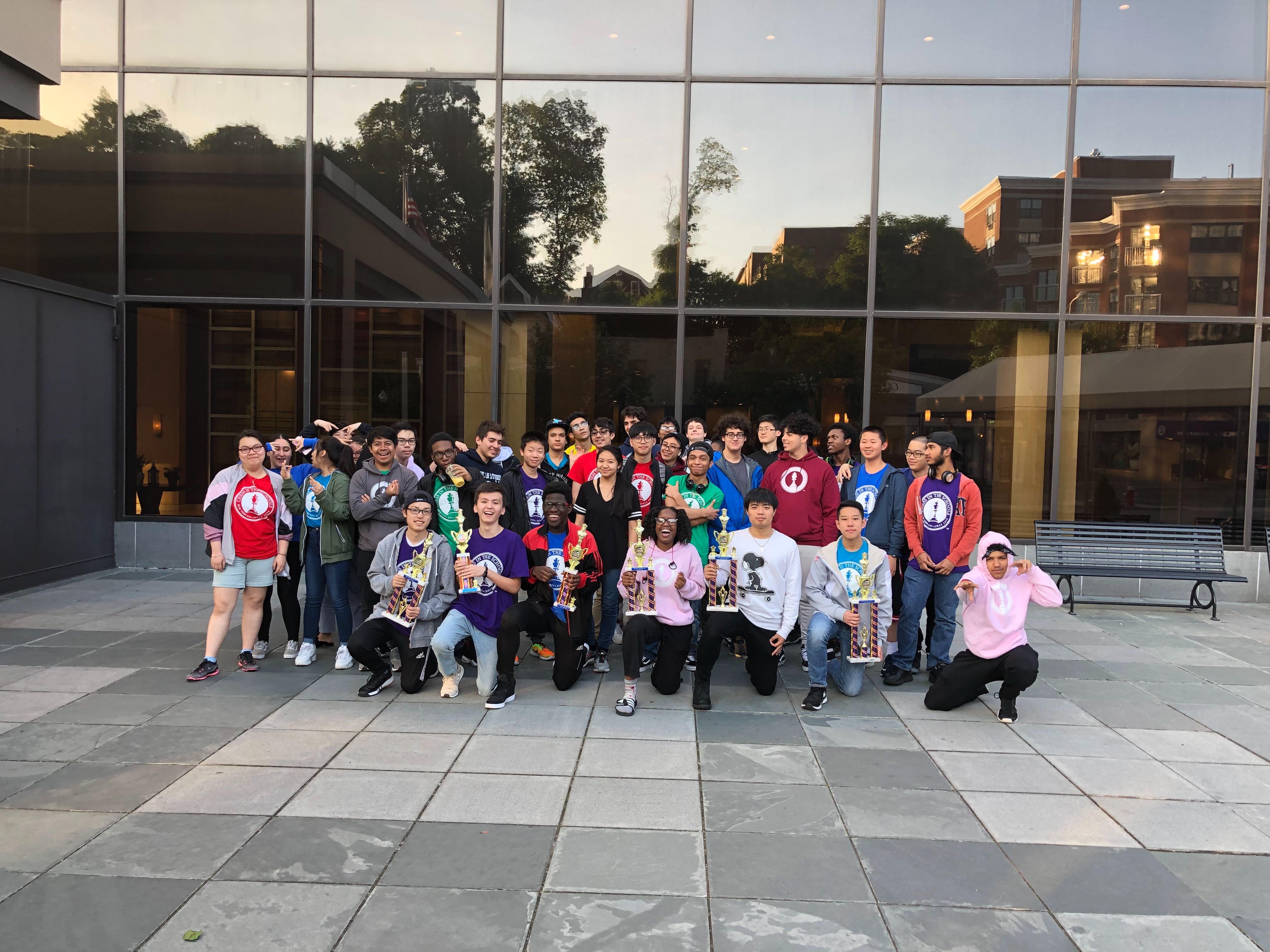 Saturday, May 25-27, 2019 – Morristown, NJ
Chess in the Schools (CIS) brought 40 College Bound students and 3 coaches to the 2019 United States Amateur East Championships.  This is the second year in a row that CIS has participated in this special tournament over the holiday weekend.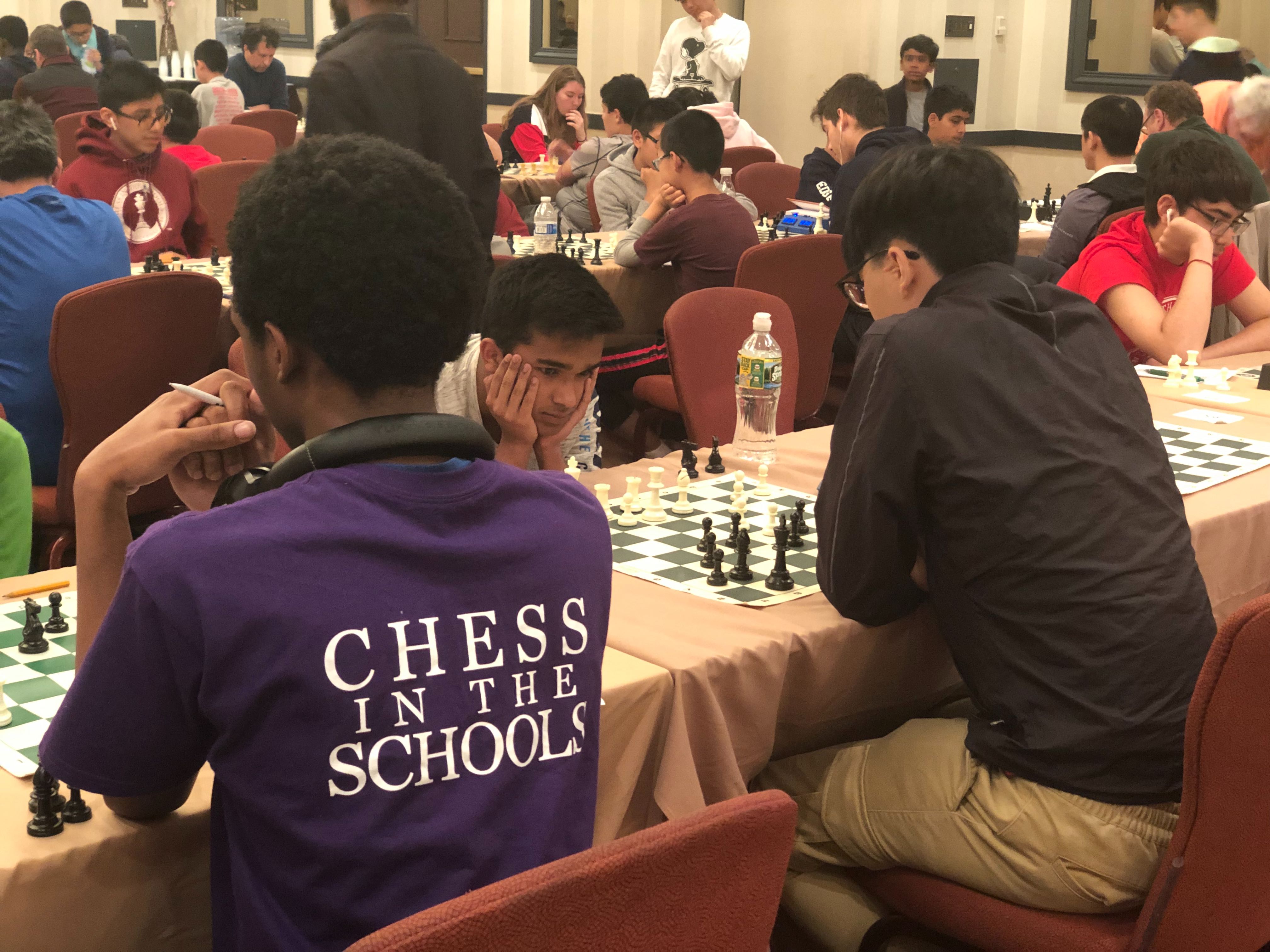 The tournament was held in Morristown, NJ, over 3 days and included 6 rounds of play in 3 sections:  Under 2200, Under 1800, and Under 1400.  Our students loved the time control of the event, which allowed for serious analysis during play; 40/2:SD30, Delay-5 sec.
While we didn't sweep the tournament like last year, we did turn in amazing results in every section!


In the Under 2200 section, Nancy Wang, a Senior from Fort Hamilton HS, finished in 3rd place for the second straight year with a 5-1 score.  Nancy actually lost her first game and then won 5 in a row!  Here is her last round win against USCF Expert: Avery Hood. The game could have easily ended in a draw as the game included some inaccuracies from both sides. However, the pressure of the C pawn created just enough chances for Nancy to pull the game out.

Also, in the Under 2200 section, Jeremy Zheng scored 4.5 points to tie for top played under the age of 16 in the event.
Last year's Under 1800 winner, Marcus Sutton scored 4-2 and took the top Under 1900 prize this year!  In round 1 – Marcus played a gem and upset one of the tournament's top players!

In the Under 1800 section, we looked great going into the last round with two players having 4.5/5.  Unfortunately, the games didn't end in our favor and we took 2nd and 3rd place!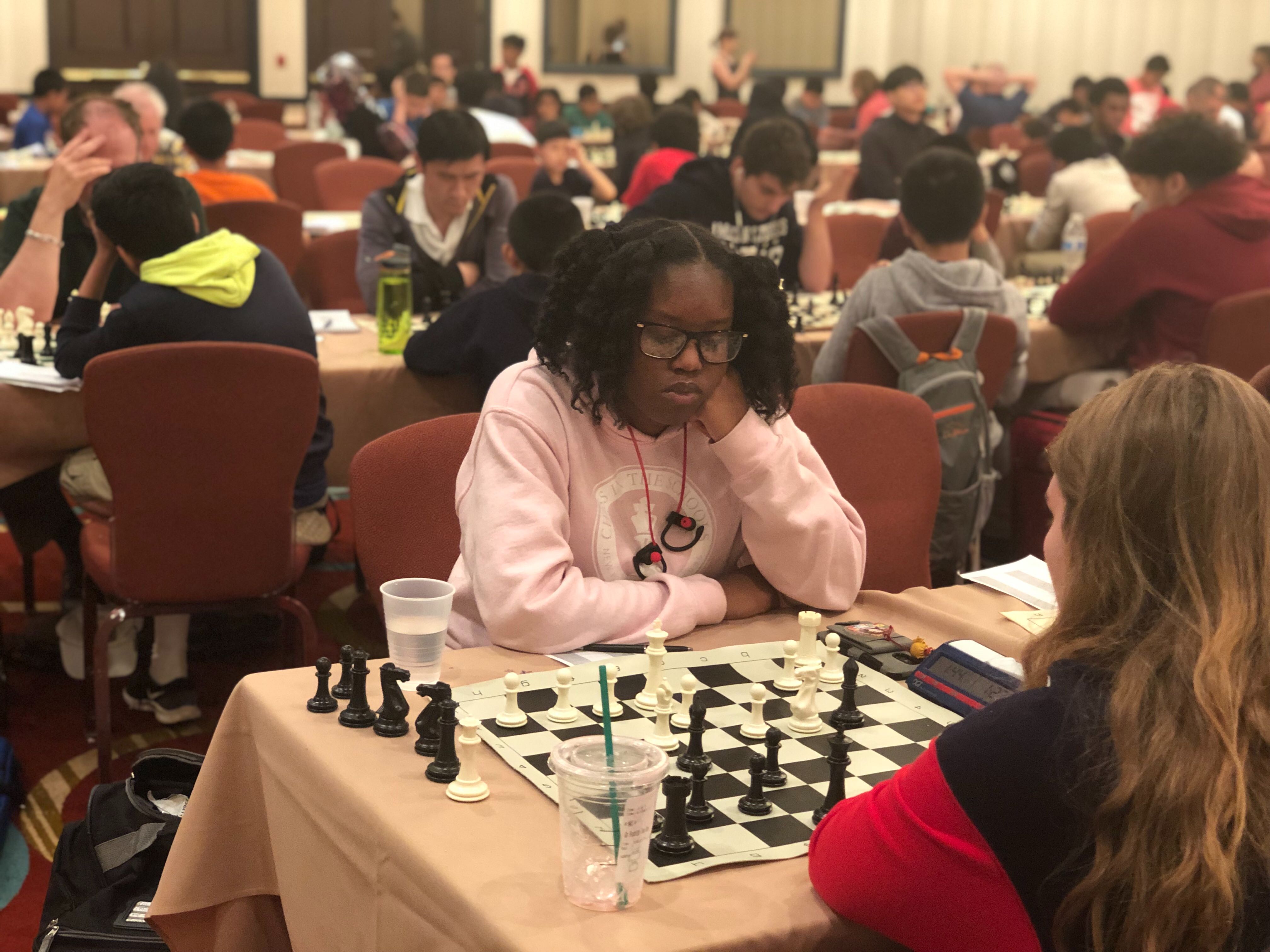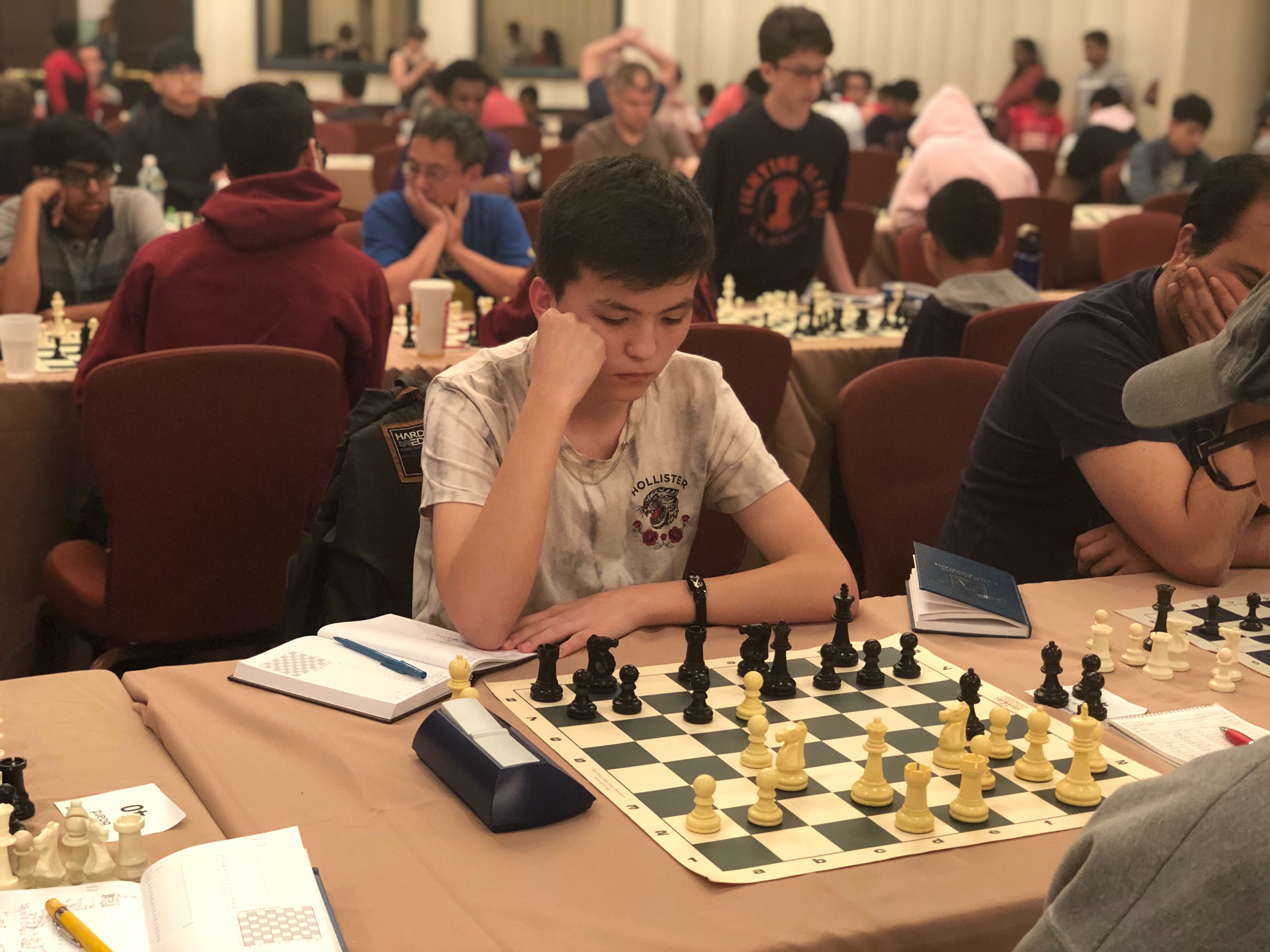 Another great performance in the Under 1800 came from Azizjon Sharifov from Murrow HS.  Azizjon said this was his best tournament ever!  Azizjon took the Under 1600 prize with 4.5 points and gained over 100 rating points.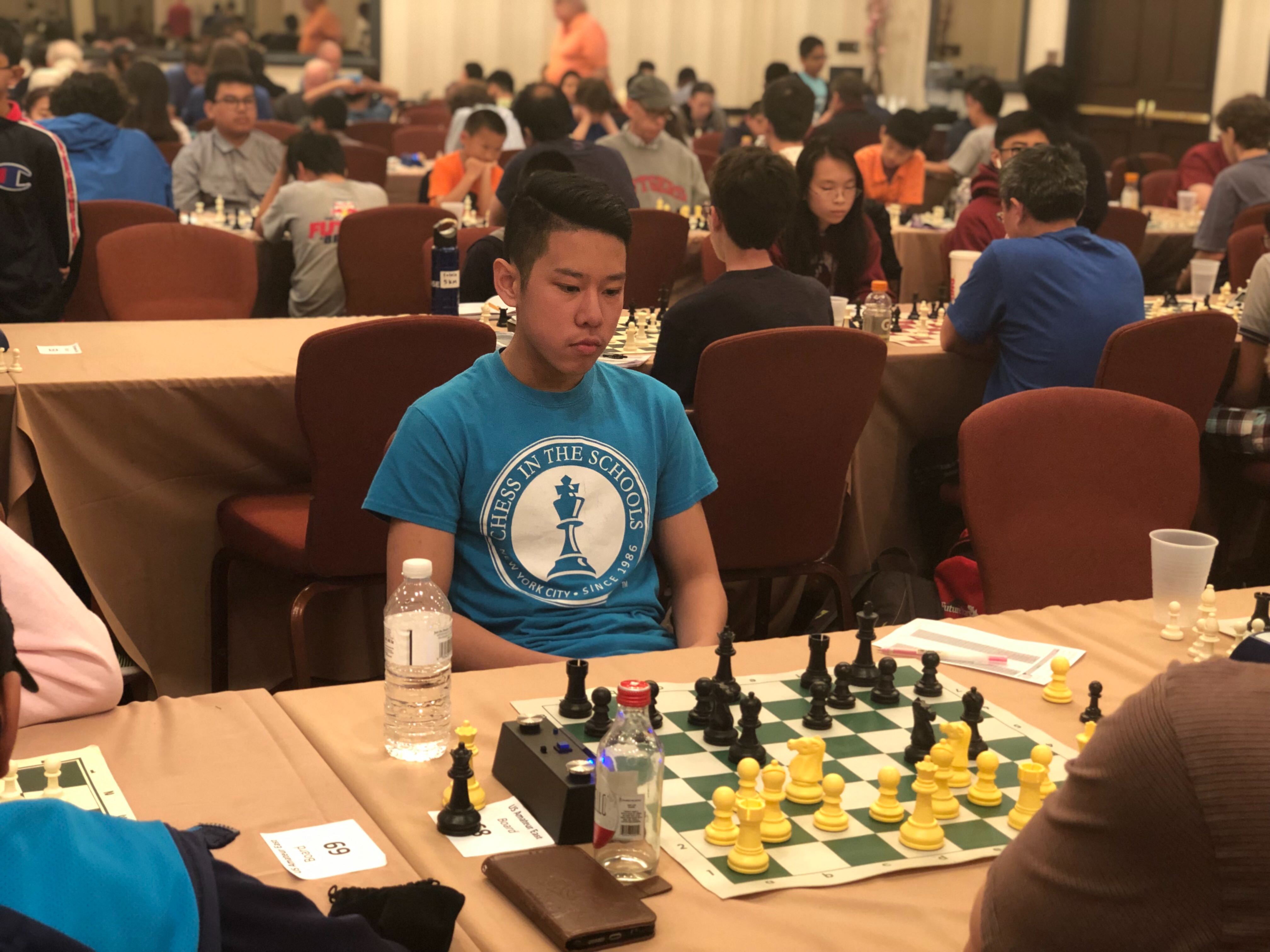 Vernon Khong won first place in the Under 1400 section! Here is one of Vernon's favorite games from the event, which included a queen sac for a forced checkmate!

Steven Bi took 3rd place with an amazing comeback for a draw in the final round!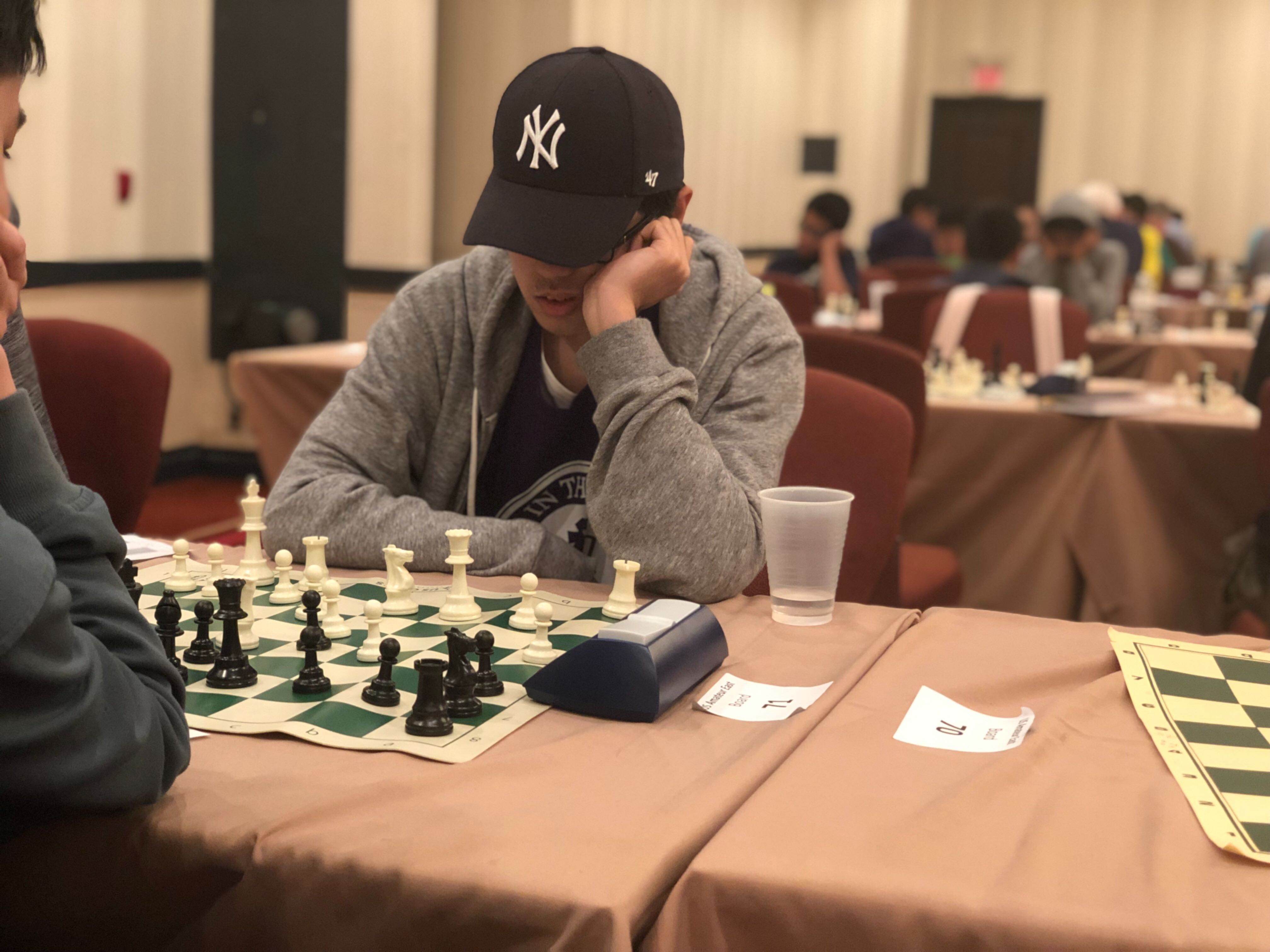 Jason Liu took top player aged 16 and under!
Here are some more pictures from the event: