Chess in the Schools Announces:
The Andy Lerner Award
for Excellence in Chess Education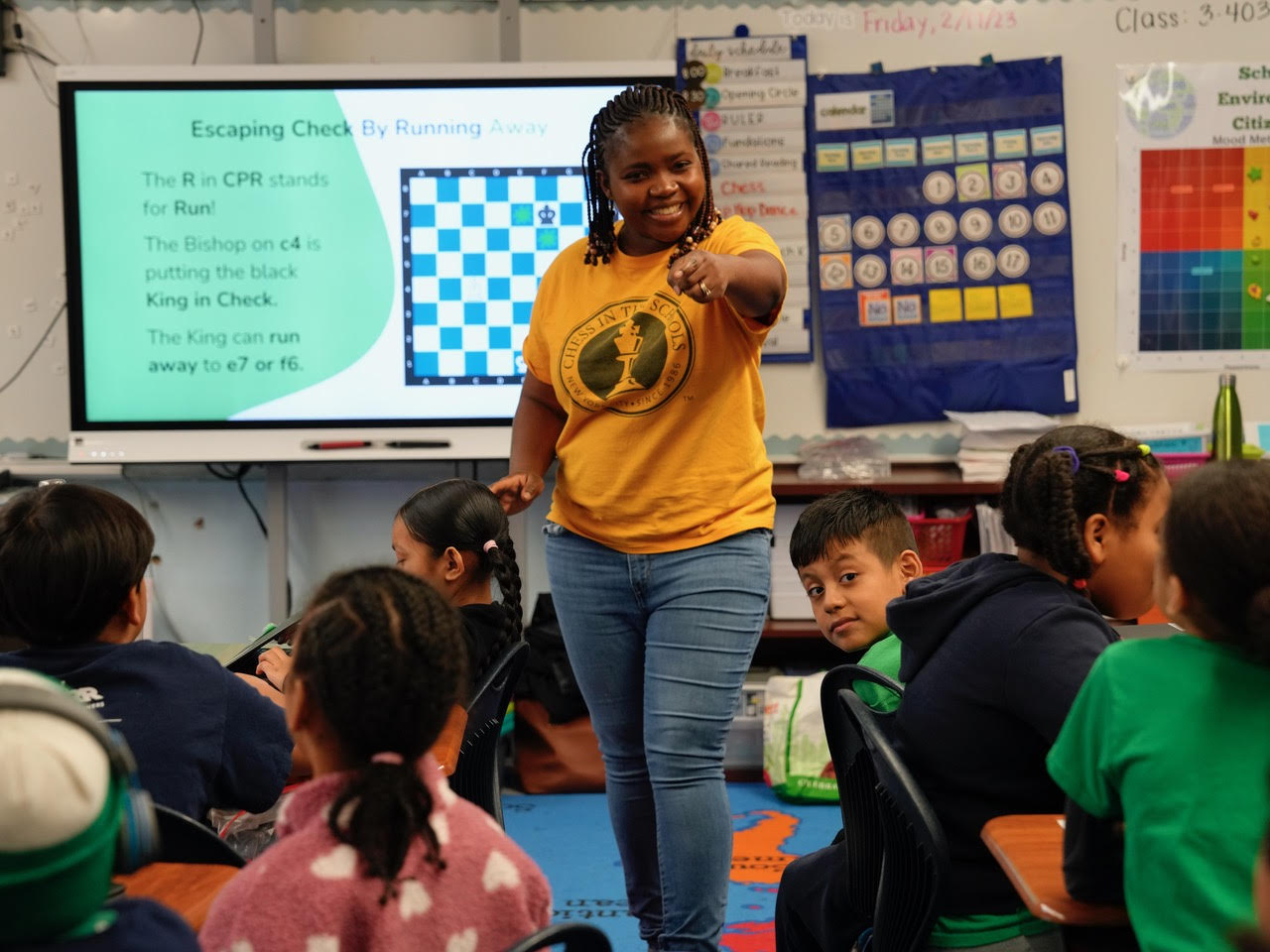 This nationwide annual award recognizes exceptional work in chess education by administrators and chess educators serving public schools or non-commercial children's chess clubs. 
This year, there will be two Lerner Award recipients and four finalists decided upon by a committee of educators and members of the chess community. The two winners will each receive a $10,000 award. The award will be divided between the educator and their affiliated organization, each receiving $5,000. Awards of $2,000 will be given to finalists.
The award recognizes educators' impact on the chess community and students, with alignment to CIS's mission and the values of youth enrichment through chess education. The committee will take into account innovation and dynamism in teaching and programming (such as tournaments or other events), and awards, recognition, or other outcomes of the students, clubs, and communities served.
"It is my hope that this award will highlight the invaluable work that chess educators are doing in underserved communities across the US" –  Andy Lerner, Award Supporter and Board Member
Candidacy is by nomination only, with nominations due November 1, 2023. 
Candidate materials are then due by January 2, 2024. 
The final decision, with an award ceremony to follow, will take place in Spring 2024. 
If you were nominated and applied for the award last year and want to be considered this year again, please send an email to Marilyn Lucero, Administrative Office Assistant, at mlucero@chessintheschools.org for more details. 
Additional questions may be directed to Elena Ryabova, CIS Director of Development: (646) 688-0724, eryabova@chessintheschools.org