Chess in the Schools at the 2019 State Championship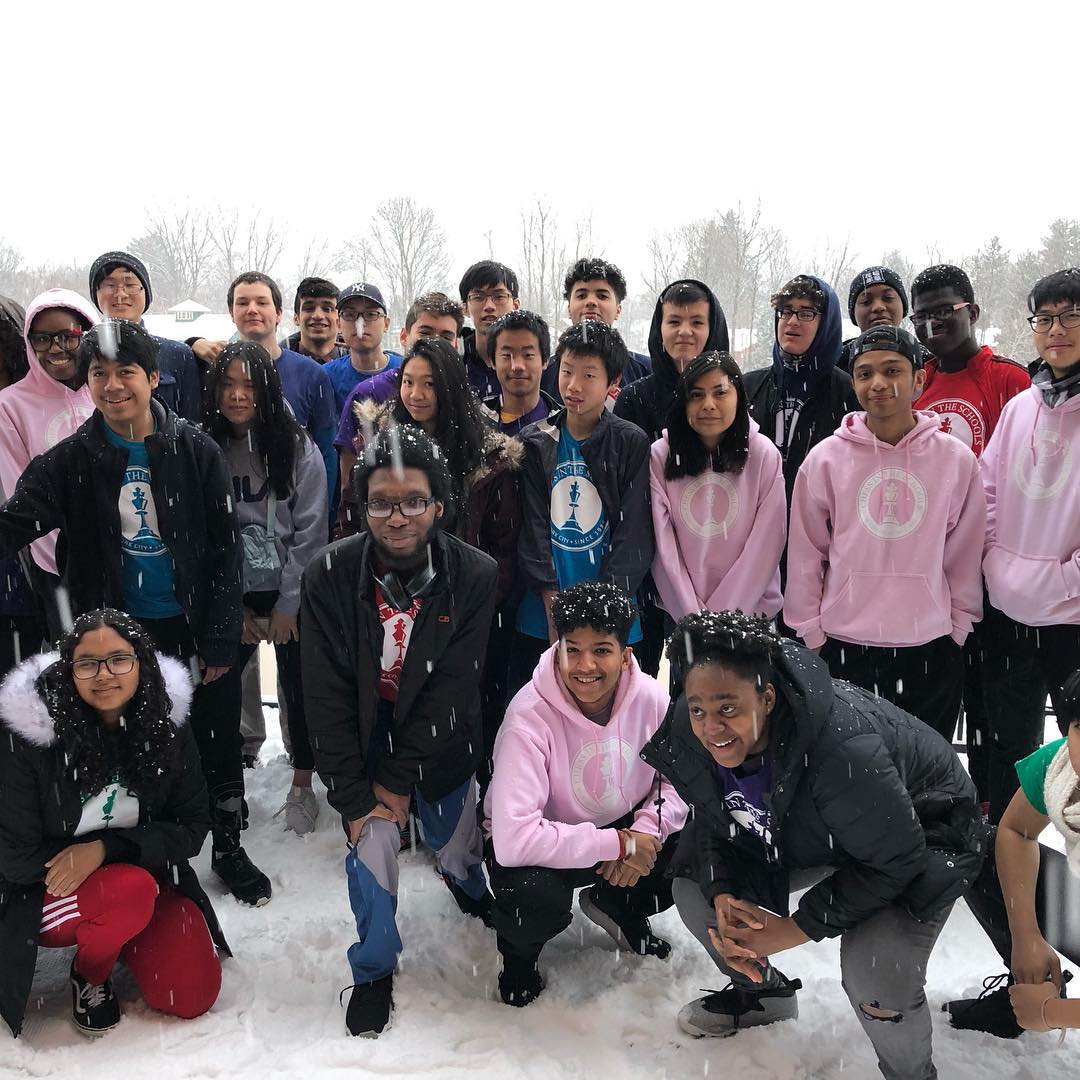 On Friday, March 8, 2019, Chess in the Schools students from 329Q, 503K, and the CIS College Bound program, travelled to Saratoga Springs, New York to be part of the 2019 NYS Scholastic Chess Championships.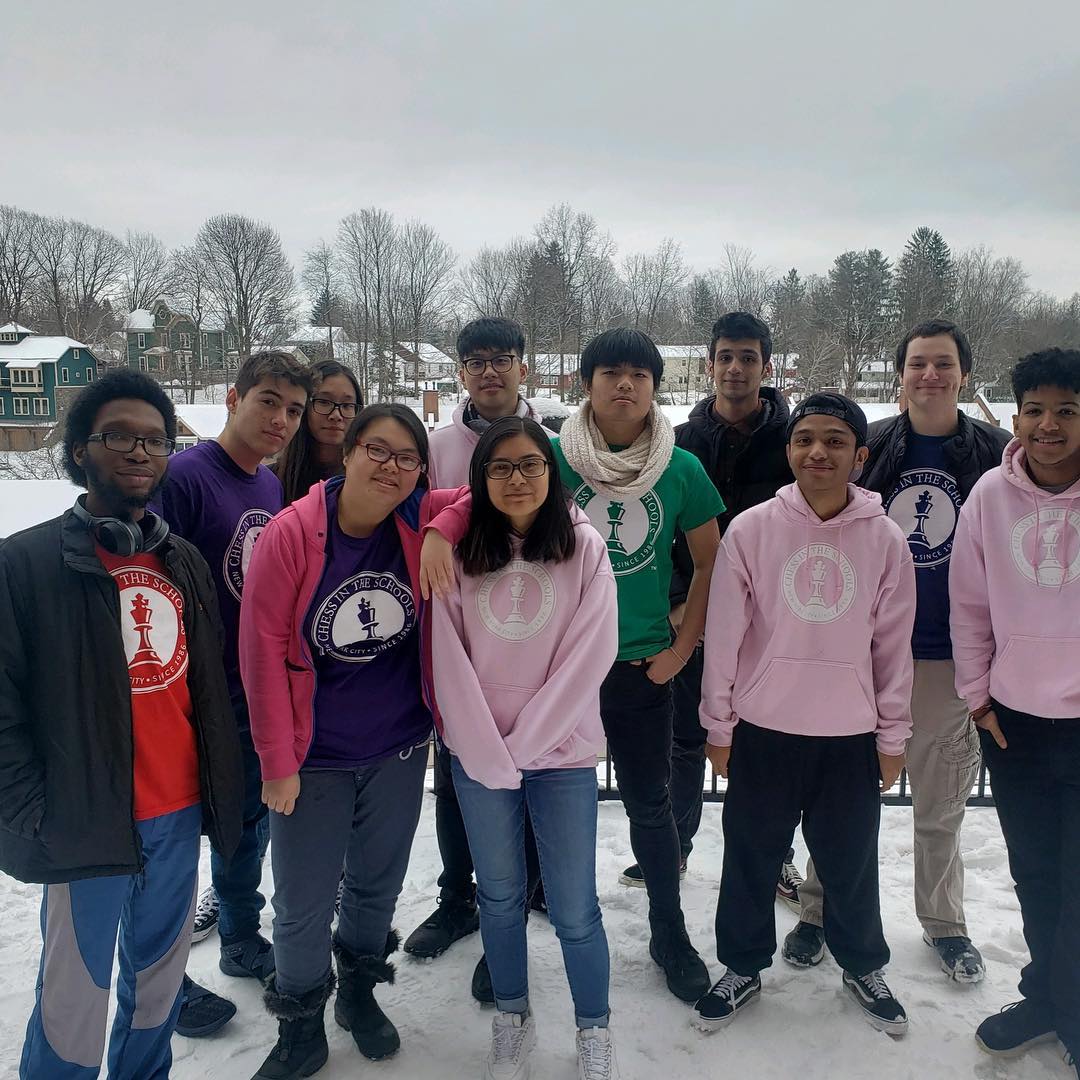 With nearly 100 students from our program in attendance along with alumni high-school players representing high-schools from all over NYC, Chess in the Schools students made up 10% of the event.  Of course, we also saw hundreds of students from other NYC programs that play in CIS tournaments every weekend.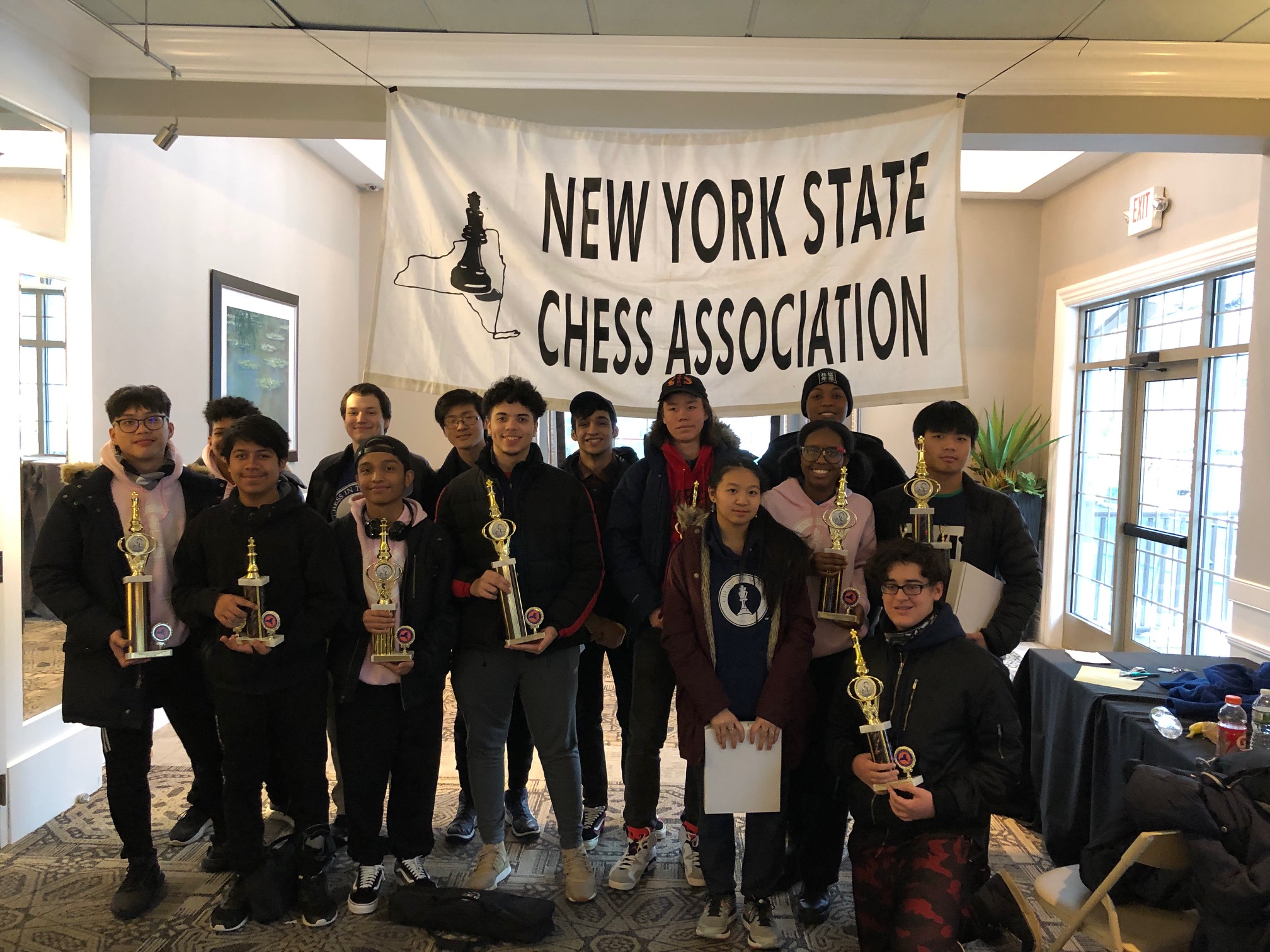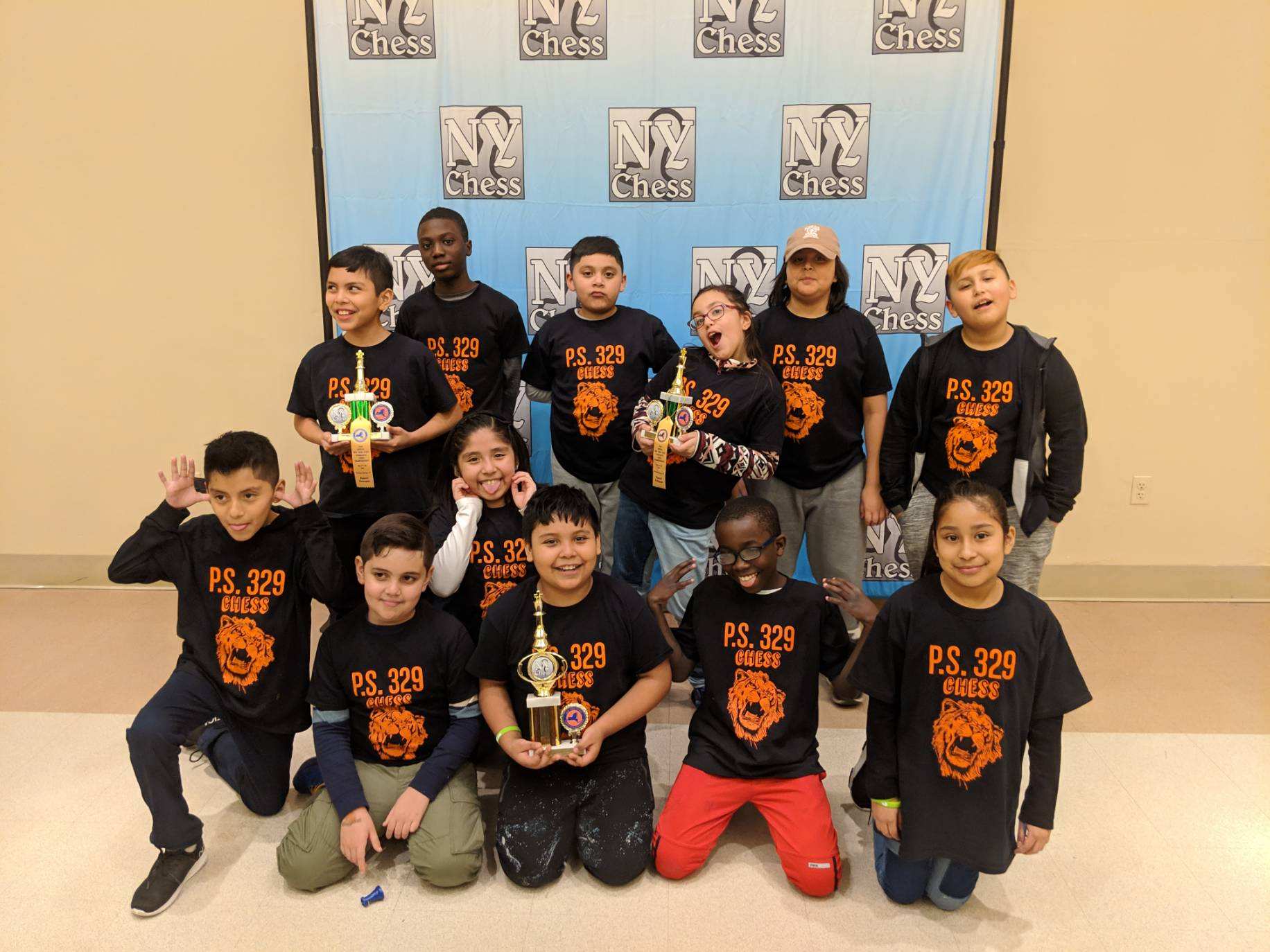 The event was a six round tournament over two days with 3 games per day.  The time control G/60;D10.  Teams were made up of the top four scores from each team in the same section.
The event was set-up so that the high school sections played in a different venue from the elementary and junior high sections.  The high school sections included:  Championship, U1800, and U1200; our CB students played in all three sections!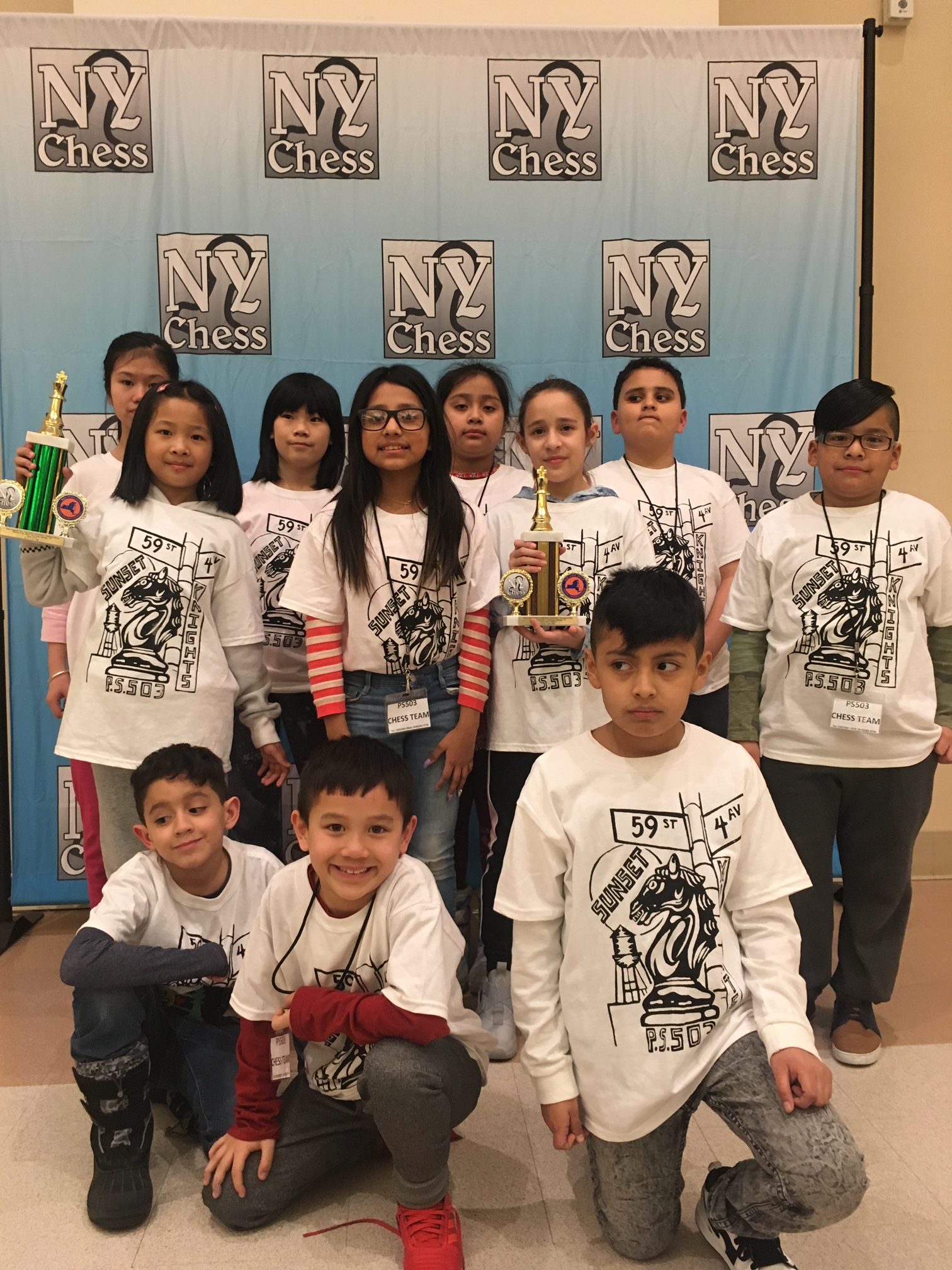 In the HS Championship section, Nancy Wang of Forth Hamilton HS, and Jeremy Zheng of Millennium BK, both tied for 10th place in the strongest section of the tournament.  College Bound students from BTECH and Murrow led their teams to 2nd and 3rd place in the team standings.  Since the 1st place team was from Canada, BTECH are the top NY team.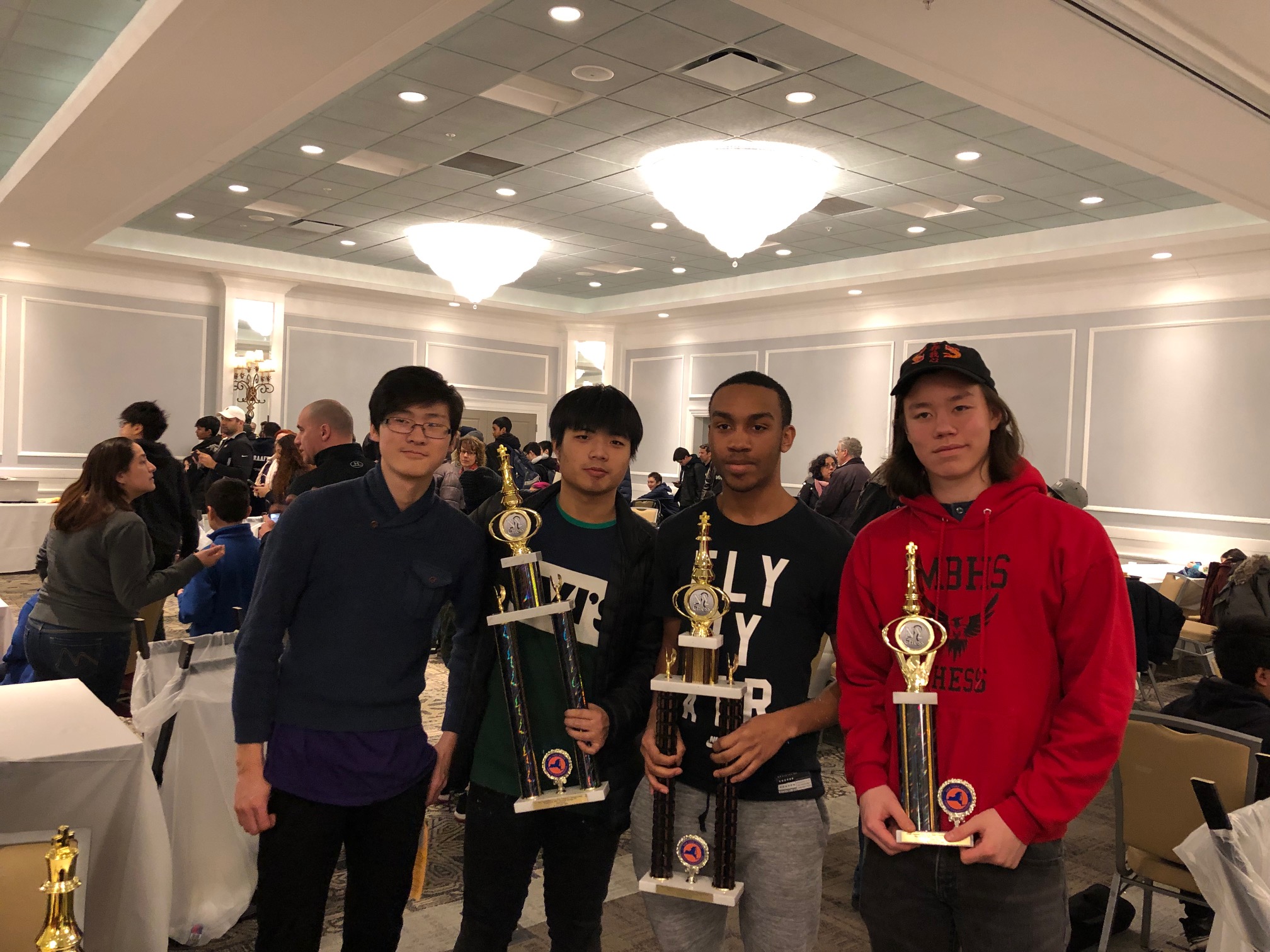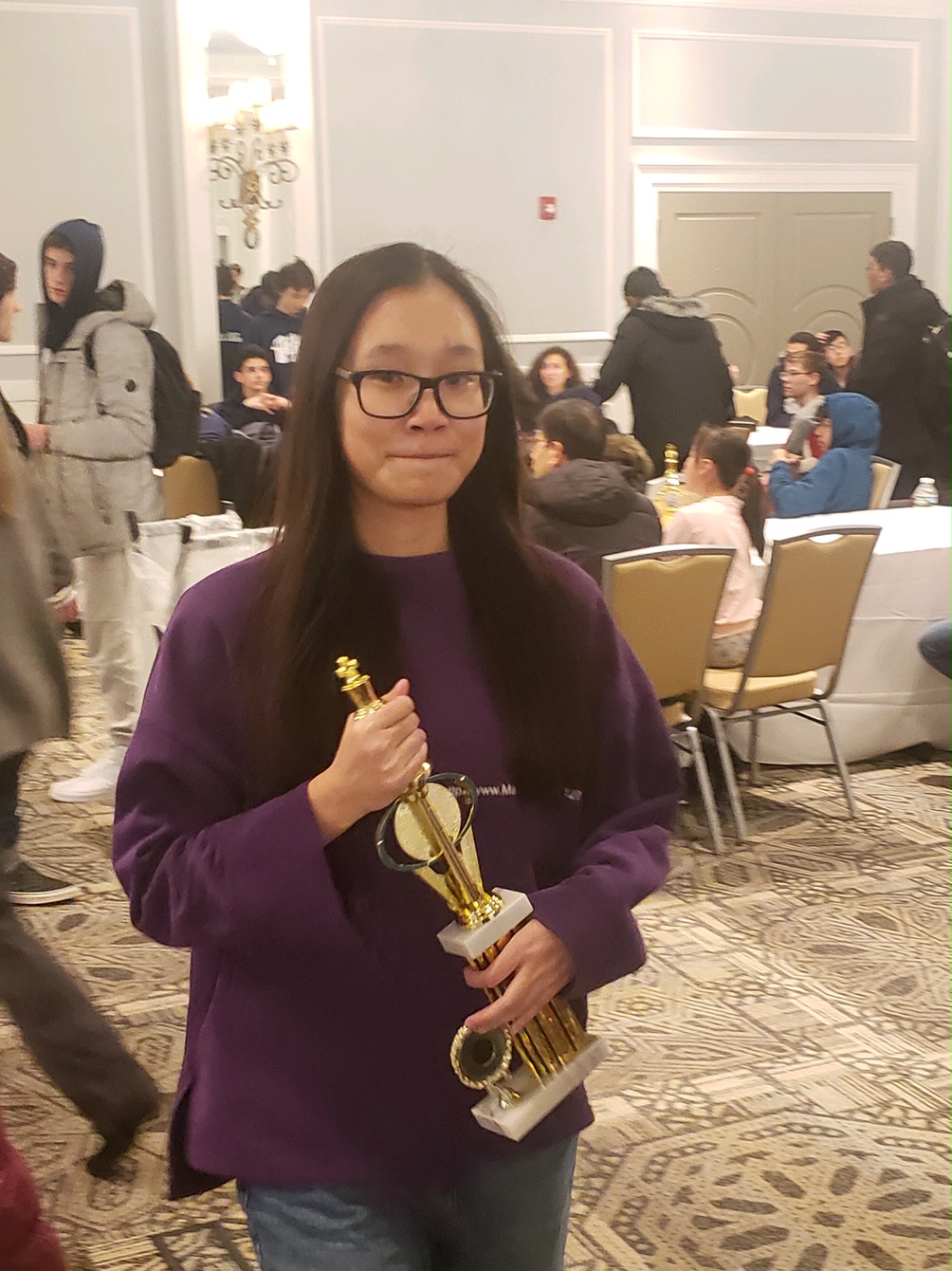 In the HS U1800 section, Calvin Yang of Millennium BK finished in 3rd place, Sakura Laporte of ESCHS finished in 6th place, and Alex Paiva from Midwood HS finished in 9th place, and Alfred Franco of CCAA had an amazing tournament with several big upsets leading him to the top U1400 prize. College Bound students from BTECH took first place, and other top teams with CB students include: Millennium BK (3rd place), and Murrow, Midwood HS, Staten Island Tech also finished in the top 10.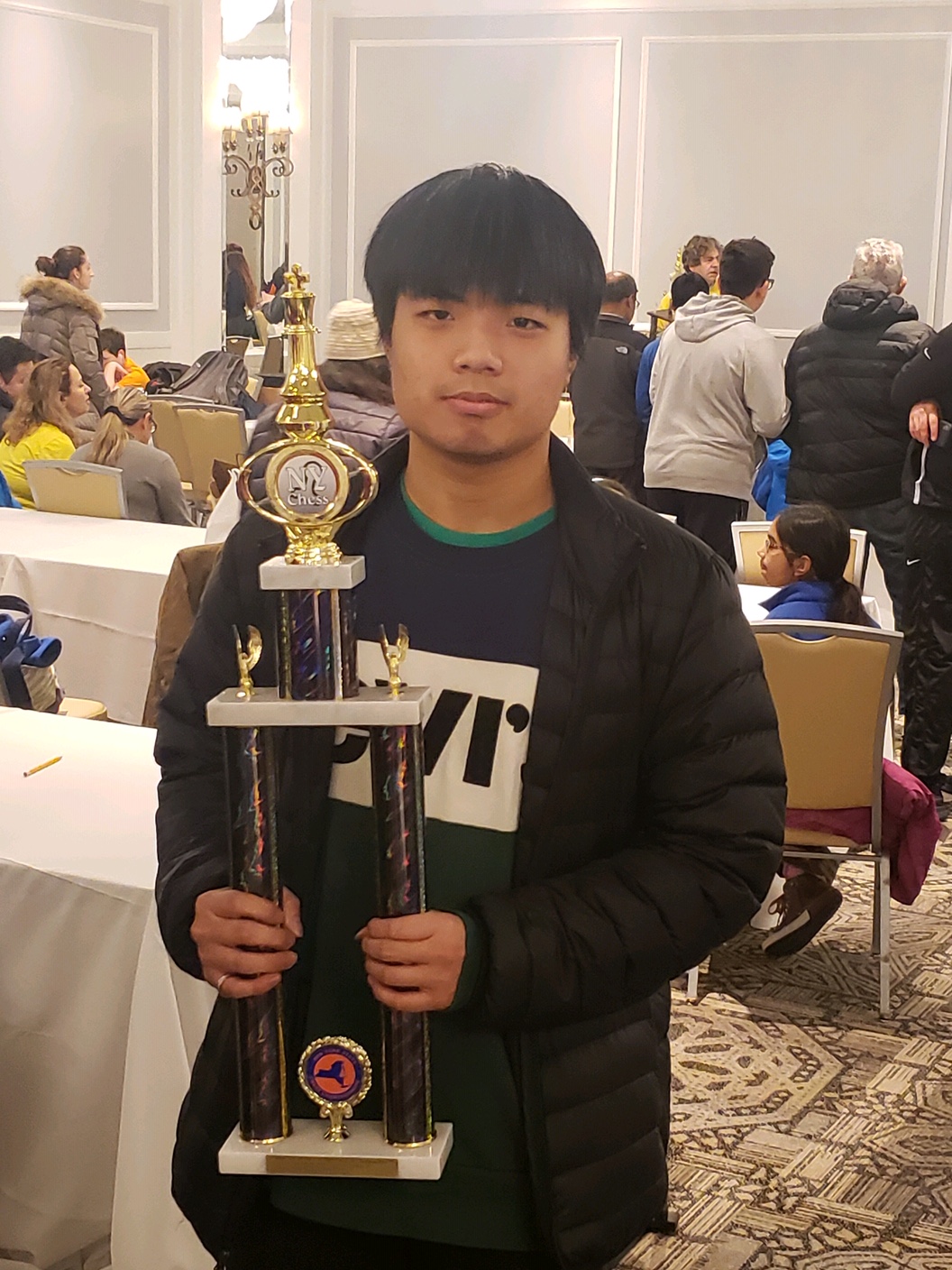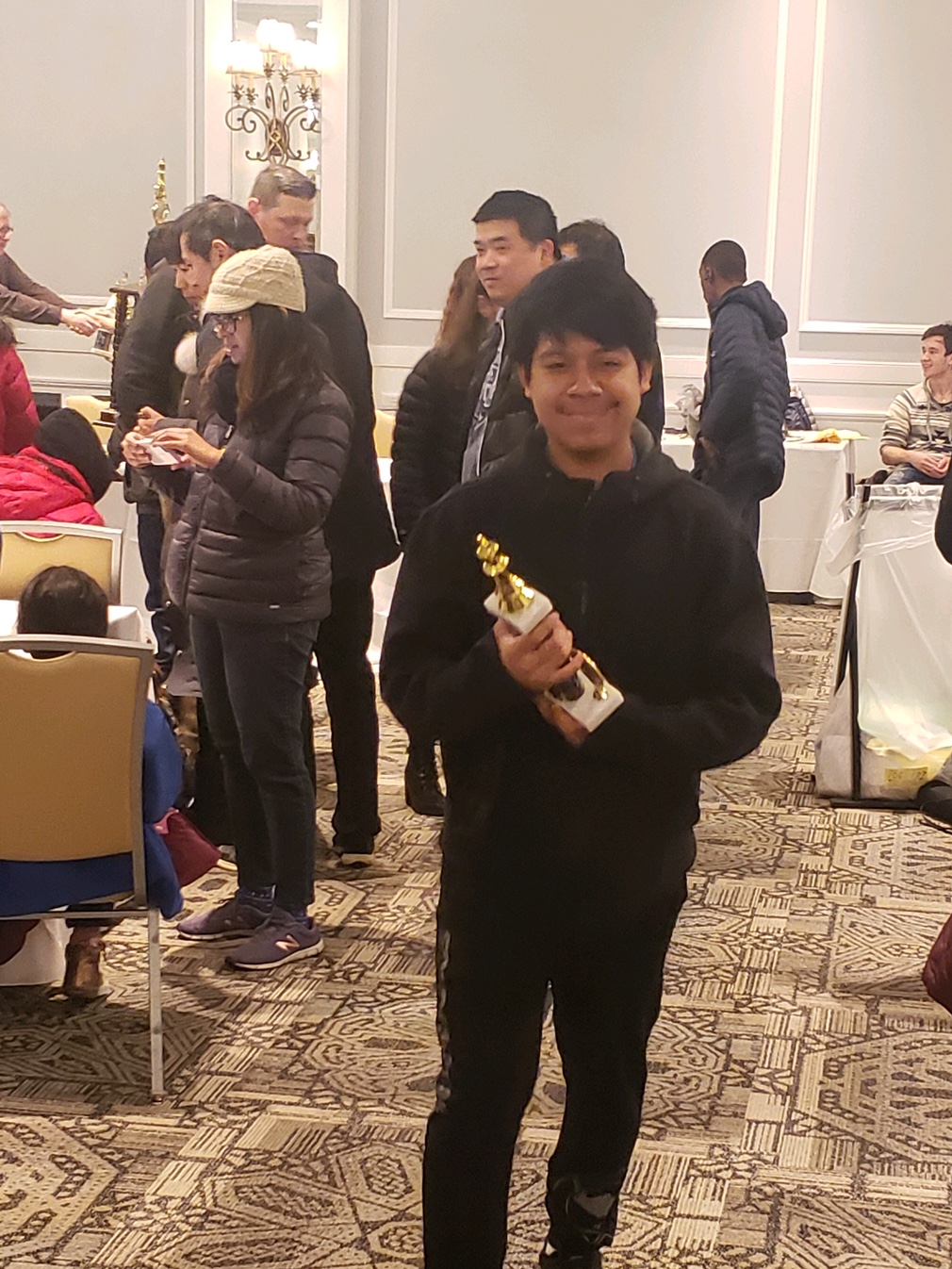 In the HS U1200 section, Devyn Jimenez from 30K and alum of our program at 503K, tied for 10th place in the HS tournament's largest section and CB students from BTECH helped the team win first place in this section as a team.
In the Elementary sections, 329Q and 503K competed in the U1000 and U600 sections.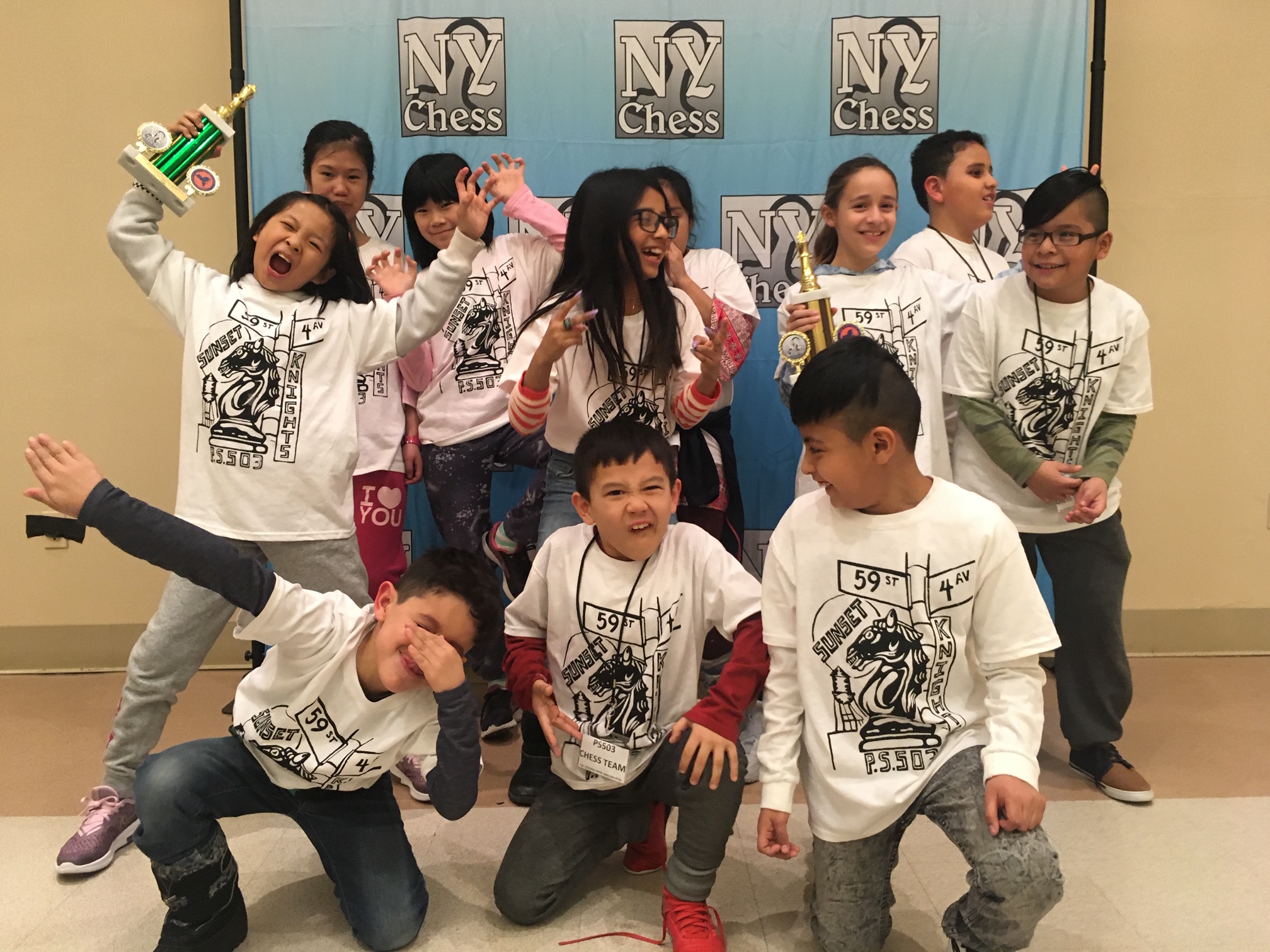 Sandy Yang from 503K went undefeated with two draws in the U600 section and took 5th place in a section of over 150 players and Christian Perez from 329Q took 2nd place in the class prize for U500.  In the U600 team standings 329Q came in 4th place, and 503K came in 6th place.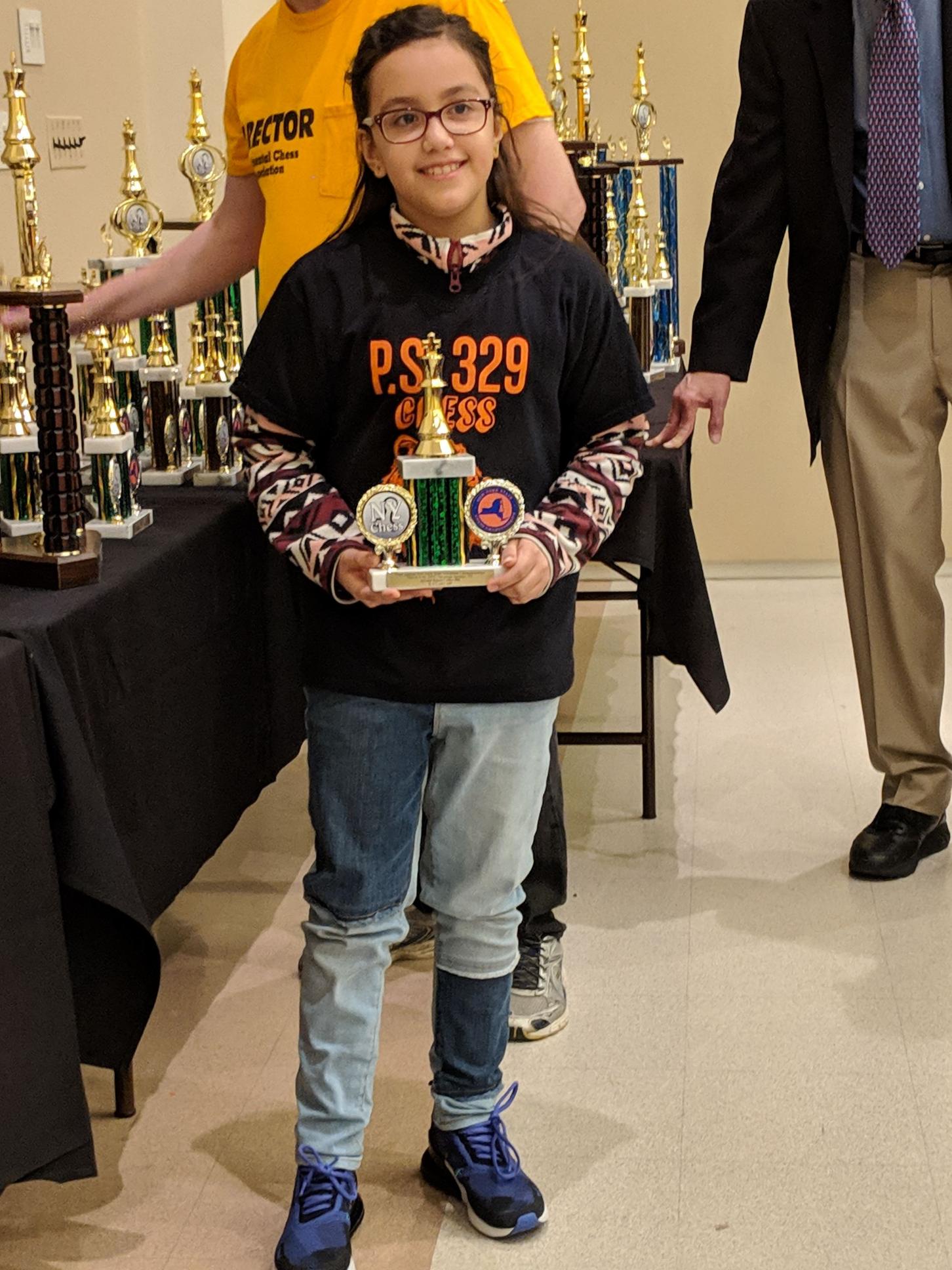 Below are select games from the event:
Alfred is black in the first game and he survives a strong attack despite dropping a pawn in the process. He told me he never thought of giving up and he is getting better each tournament because he plays hard until the end of every game and can shake of mistakes easily.

Elian is black in a two-knights defense game where a classic Nd4 move forces the win of material or checkmate.

Jonathan has only been playing chess for one year and he has already broken 1600. Here is a nice game with the black pieces.

Calvin played for first place in the last round of the U1800 section, but in time pressure he faltered and he finished in 3rd place. Here is his round 4 game (he played black).