CIS Tournament Program News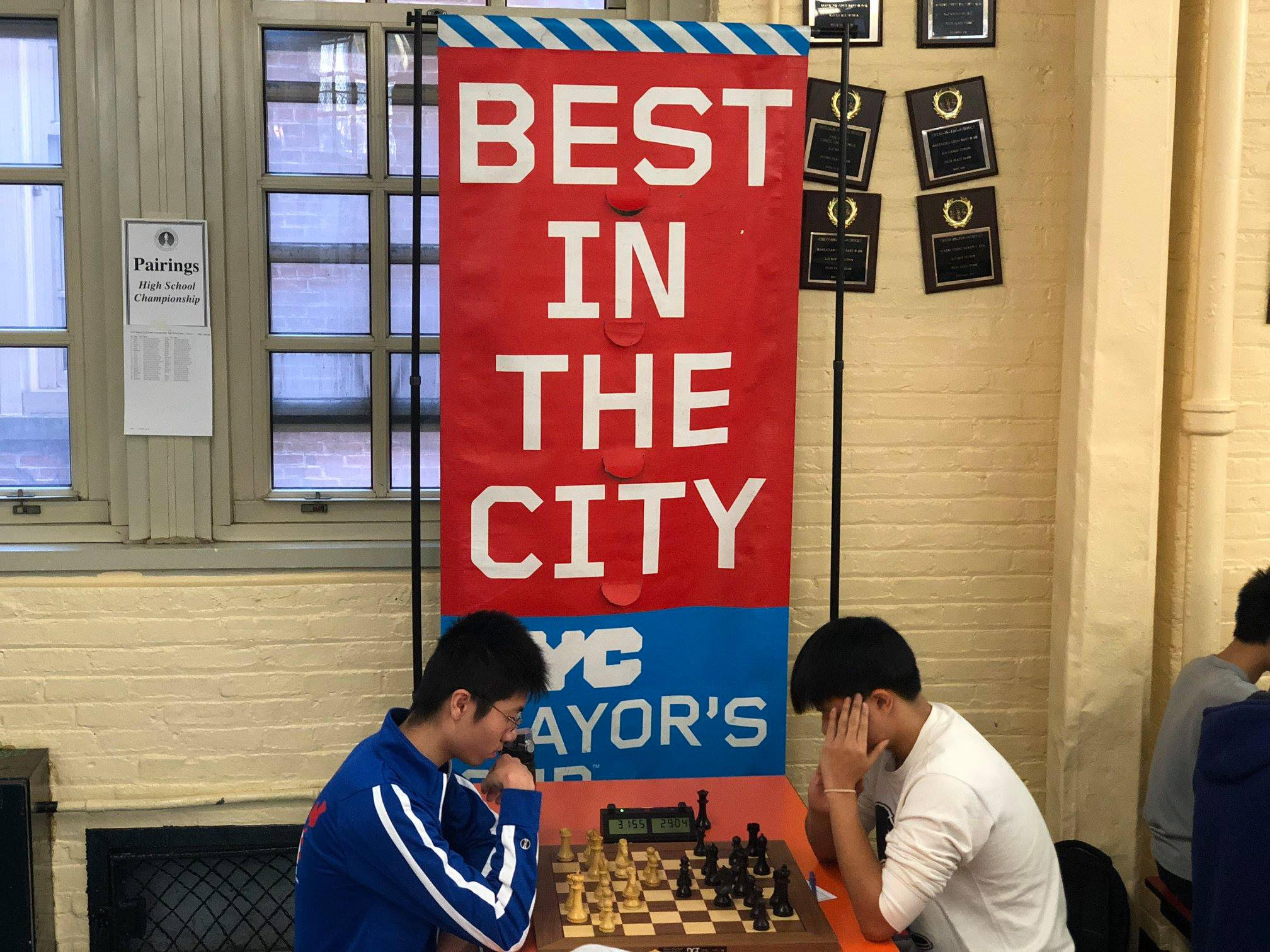 The past few months have been particularly busy in the chess world, but November was the busiest and most exciting month! CIS had the 2018 Veterans' Day Tournament at PS 11M on Monday, November 12, 2018 and we ran the NYC Mayor's Cup on Saturday, November 17, 2018.  The Veterans' Day event drew 600 + players from all over NYC and the Mayor's Cup, one of NYC's strongest tournaments, attracted 250 of the highest rated NYC players from New York's strongest chess programs.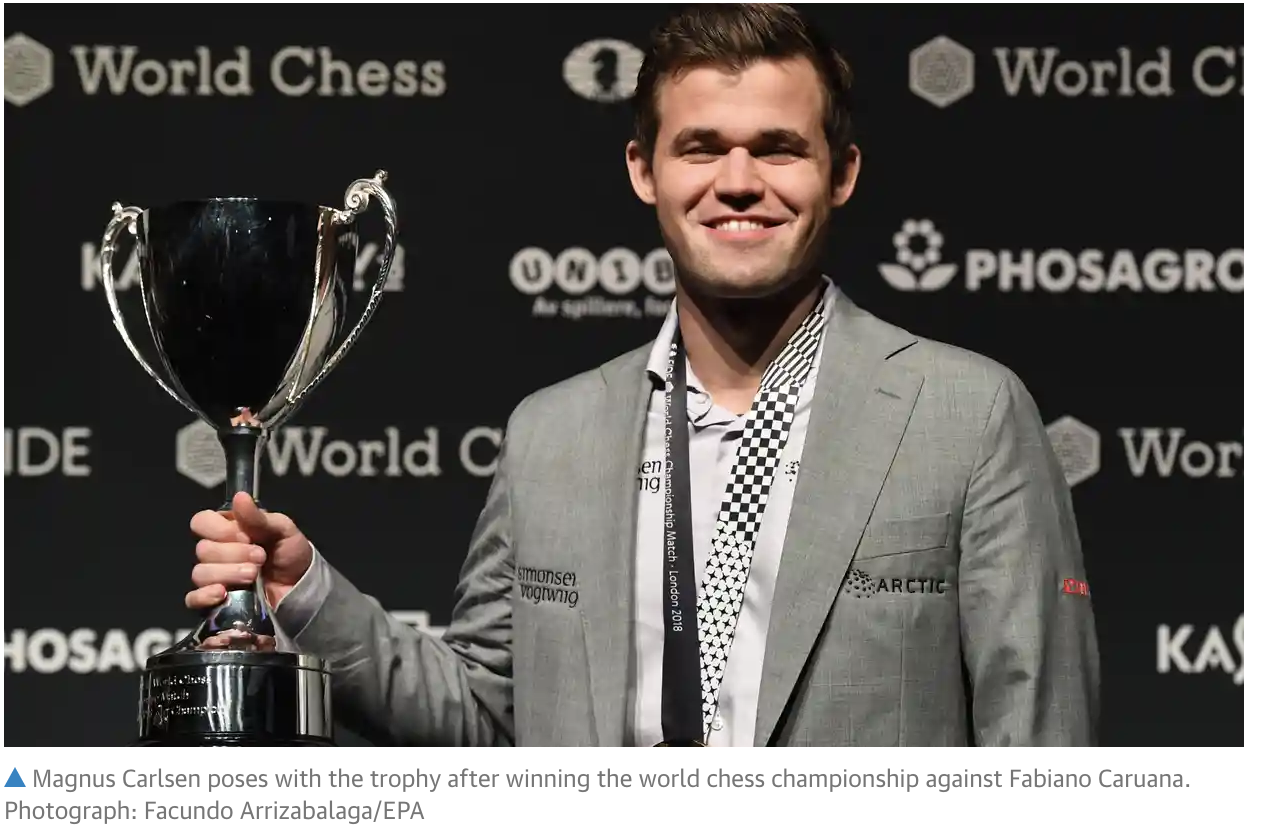 The World Chess Championship match between Magnus Carlsen and Fabiano Caruana was the highlight of November. Magnus Carlsen retained his title of World Champion by besting Fabiano Caruana in the rapid play-off after drawing all 12 classical games of the match.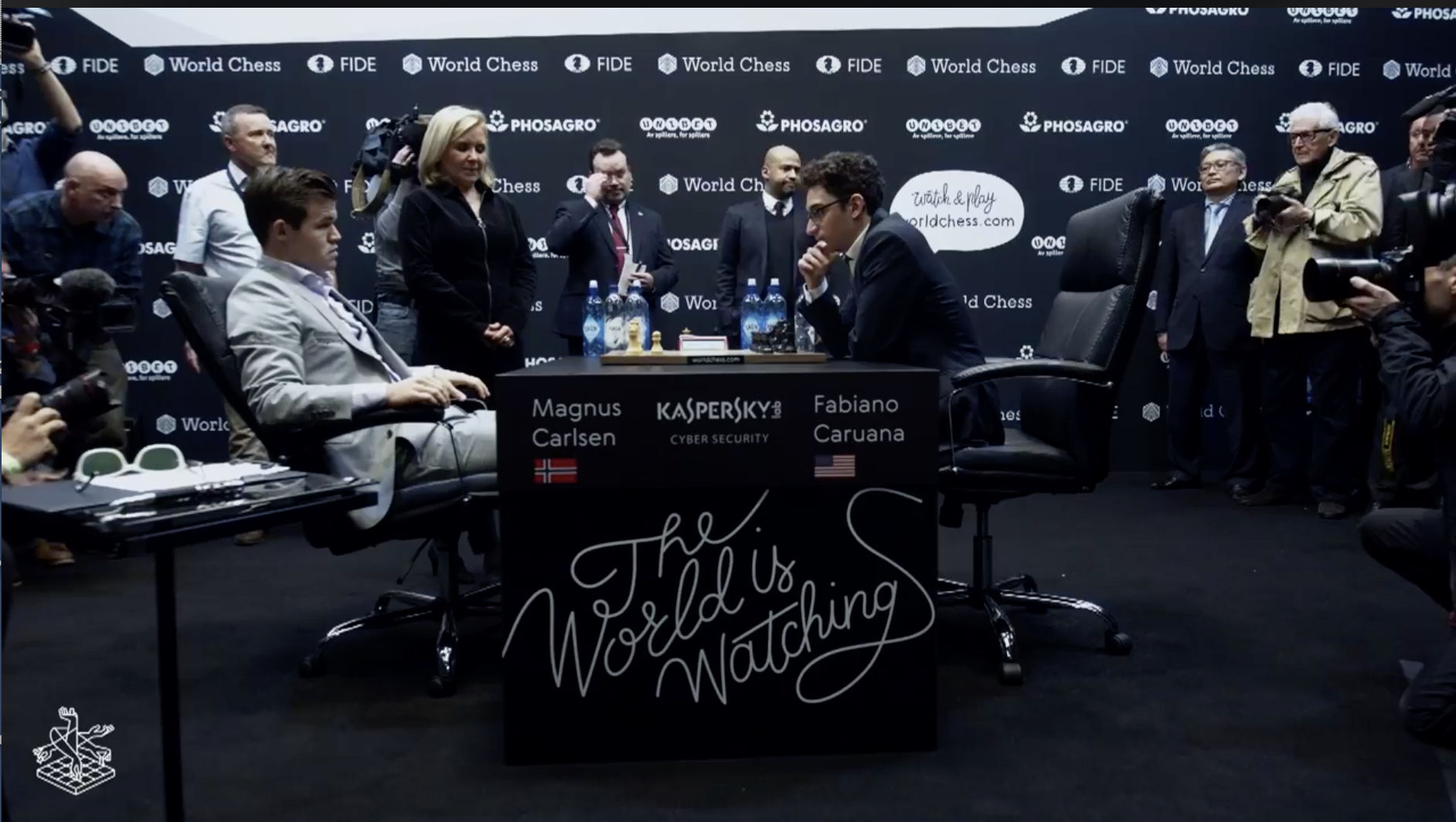 Images from the Guardian
Chess is extremely popular in NYC and with chess tournaments almost every weekend available to students from all over NYC, chess is everywhere.  Now that we had an American get to the title match for the World Championship chess is expected to grow even more with many students looking up to and being inspired by Fabiano.
At CIS tournaments, we often wonder who will rise to be the next great American chess player.  Will one of our students or tournament participants become GMs and world class players?  It is impossible to know where the next champion will come from, but we do know that anyone who works hard has a chance.  In fact, Fabiano Caruana played in CIS tournaments as a child and even won his first ever tournament at a CIS Brooklyn Chess Day event in 1999.  See the cross table below.  Also, we reached out to Fabiano after he won the candidates tournament to ask him about his experience at CIS tournaments as a child.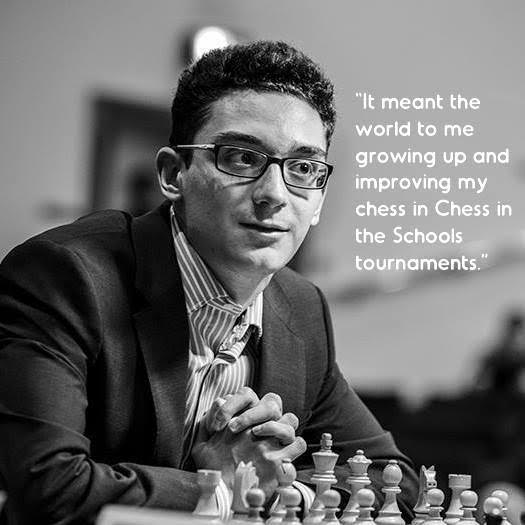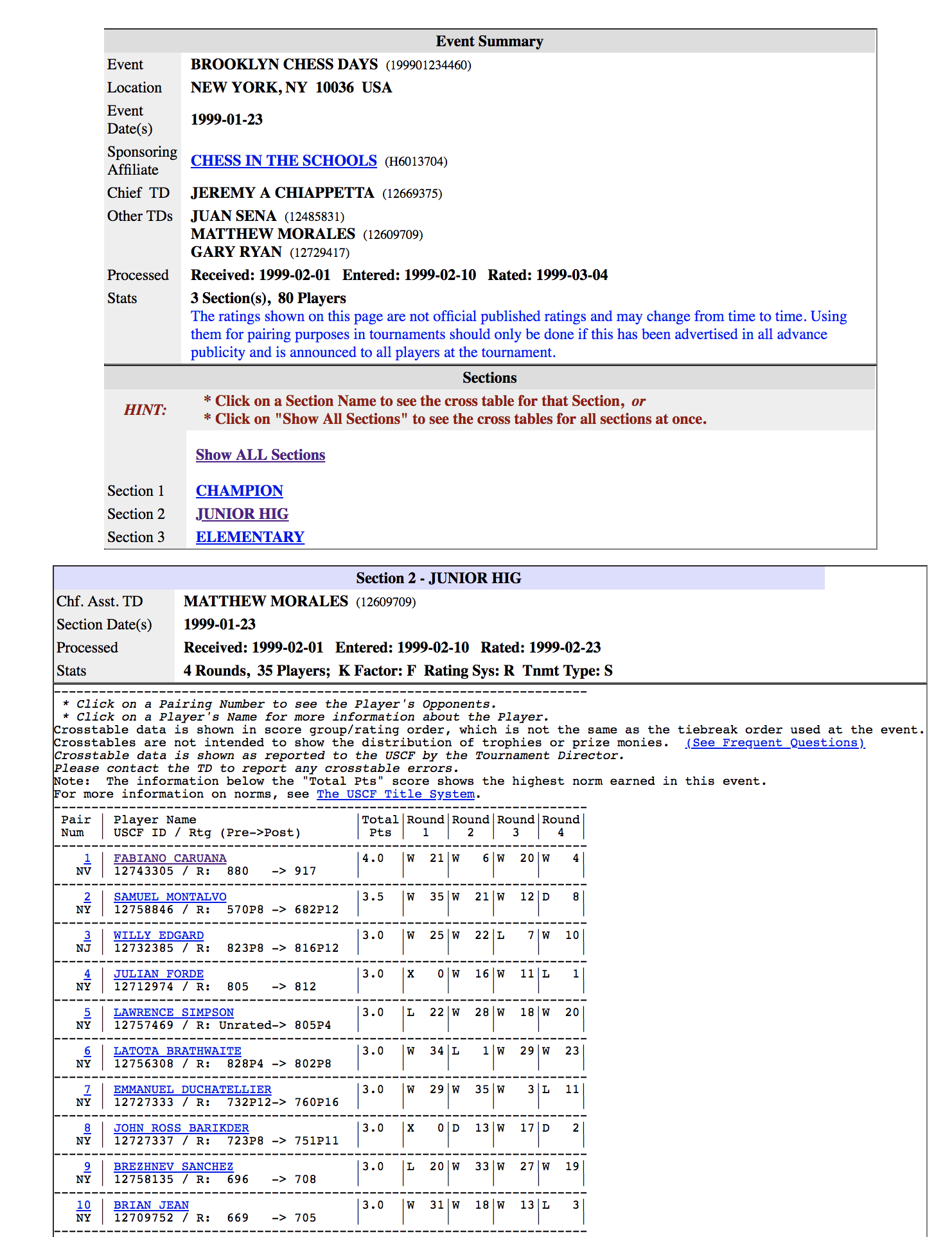 At this year's Mayor's Cup we had many students rooting for Fabiano and some who hope that one day they will be as good as him and have a chance to challenge for the World Championship.
Winners of the High School Championship: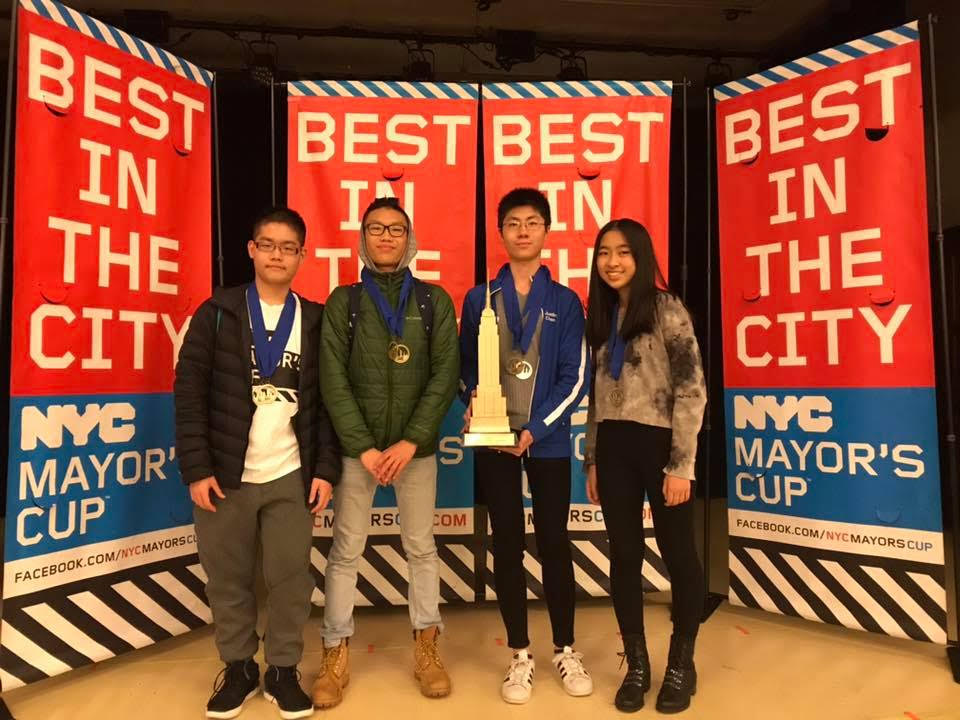 Stuyvesant HS
Winners of the Junior High School Championship: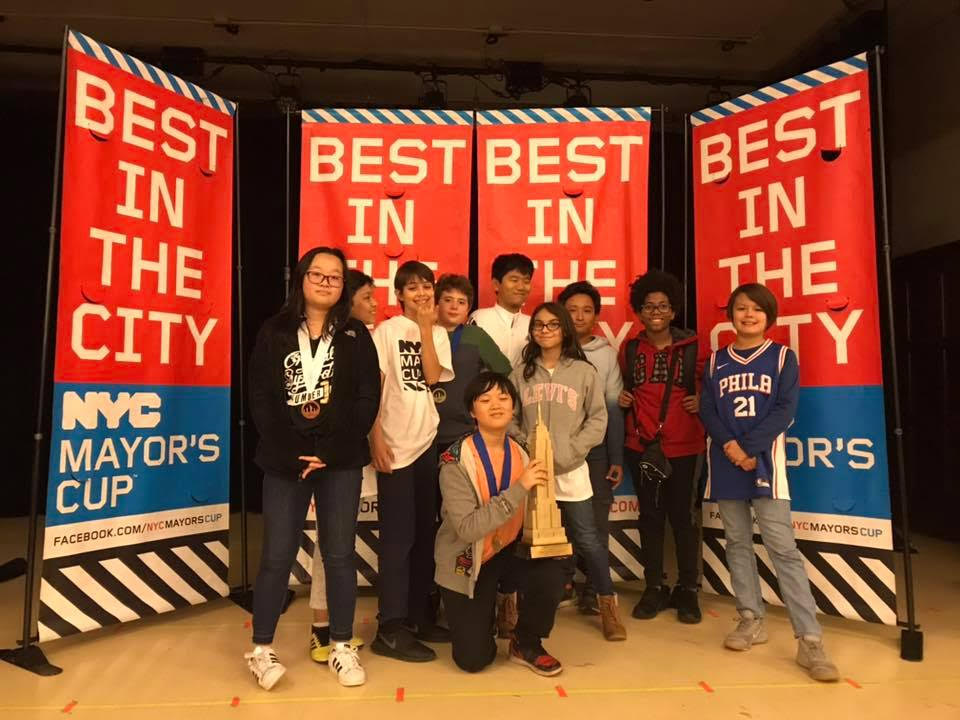 IS 318K
Winners of the Elementary School Championship: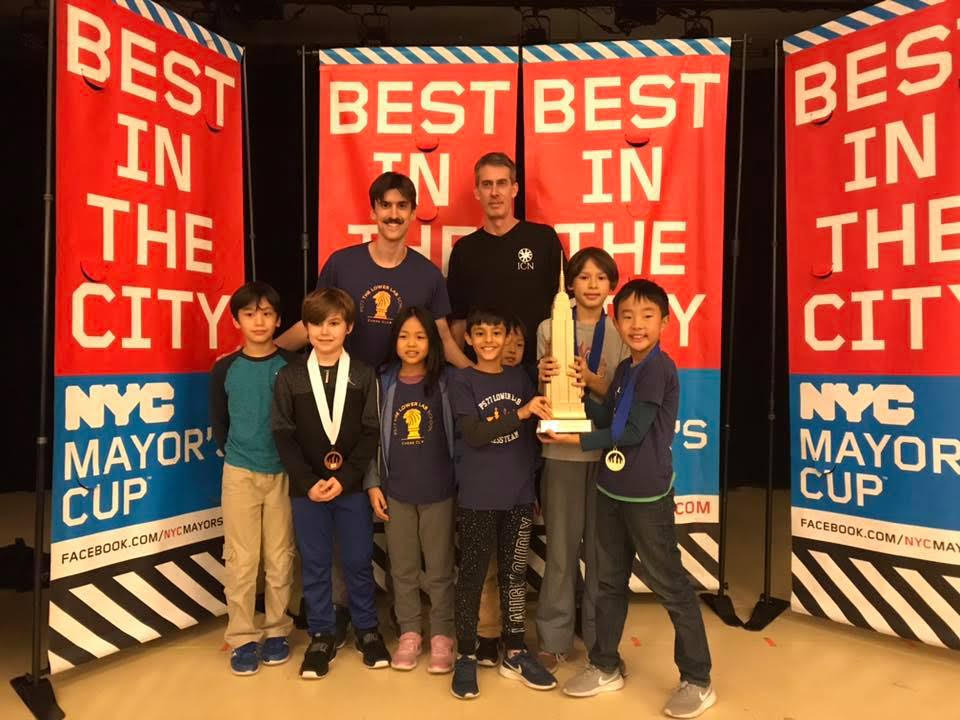 Lower Lab – PS 77M
Look out for these players in the future as they develop in to top chess players.
Also, tell your children and students that if they work hard, review their games, study and play competitively they too can one day win the NYC Mayor's Cup and maybe even a bigger tournament!