College Bound Students Keep Busy during Mid-Winter Break!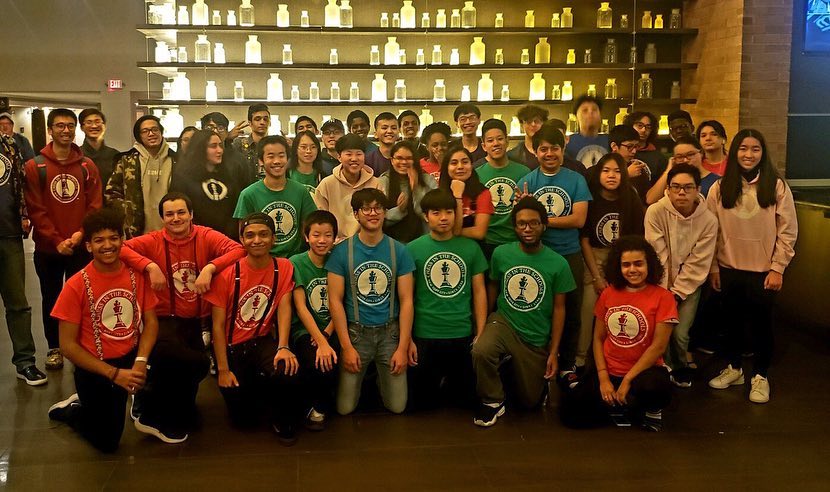 Despite the break off from schools, College Bound students kept very busy over midwinter break.  They were either one of the 46 students playing in USATE tournament over President's Day weekend, or one of the 20 students who attended the Overnight College trip.  Some students even doubled down and did both!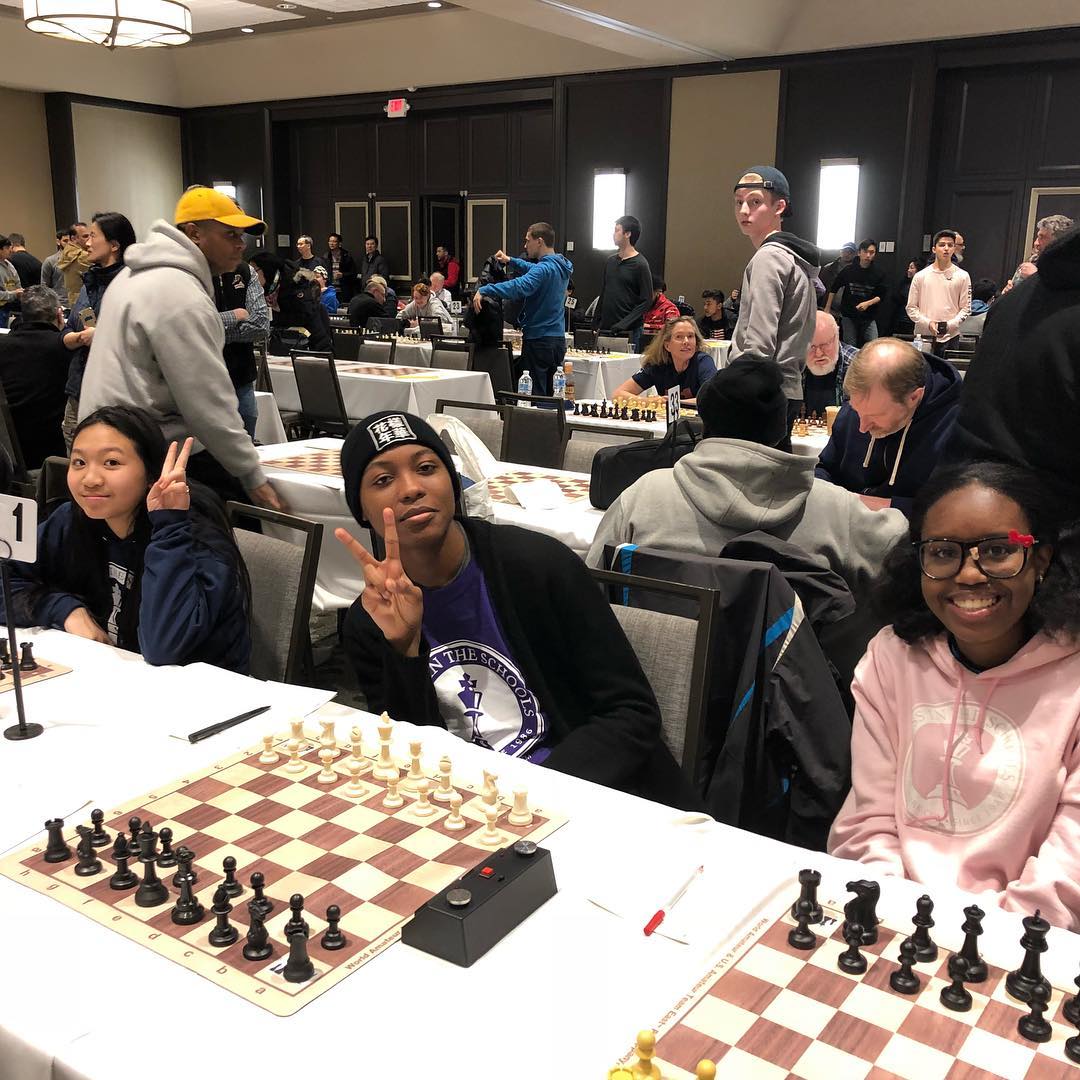 For the second straight year CIS has taken over 40 College Bound students to the United States Amateur East Team Championship (USATE) in Parsippany, NJ, followed by an overnight college tour of Upstate schools.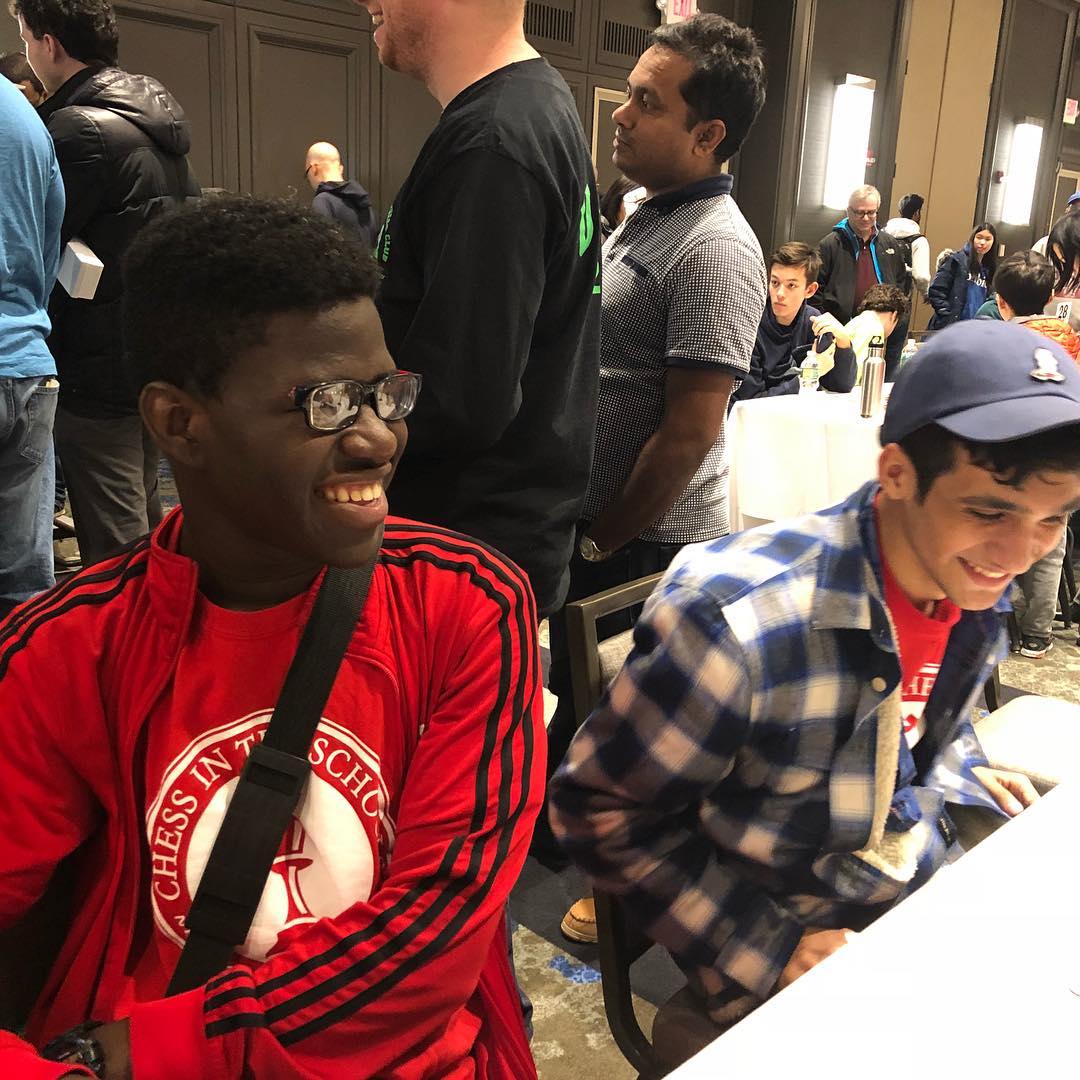 The USATE is an event open to kids and adults and the format is such that teams of four players play against other teams of four players in a six round swiss-event, pairing teams with similar scores until there is a clear winner. The event also gives prizes for different rating classes, board prizes, upset prizes, and even fun prizes for best team name and costume!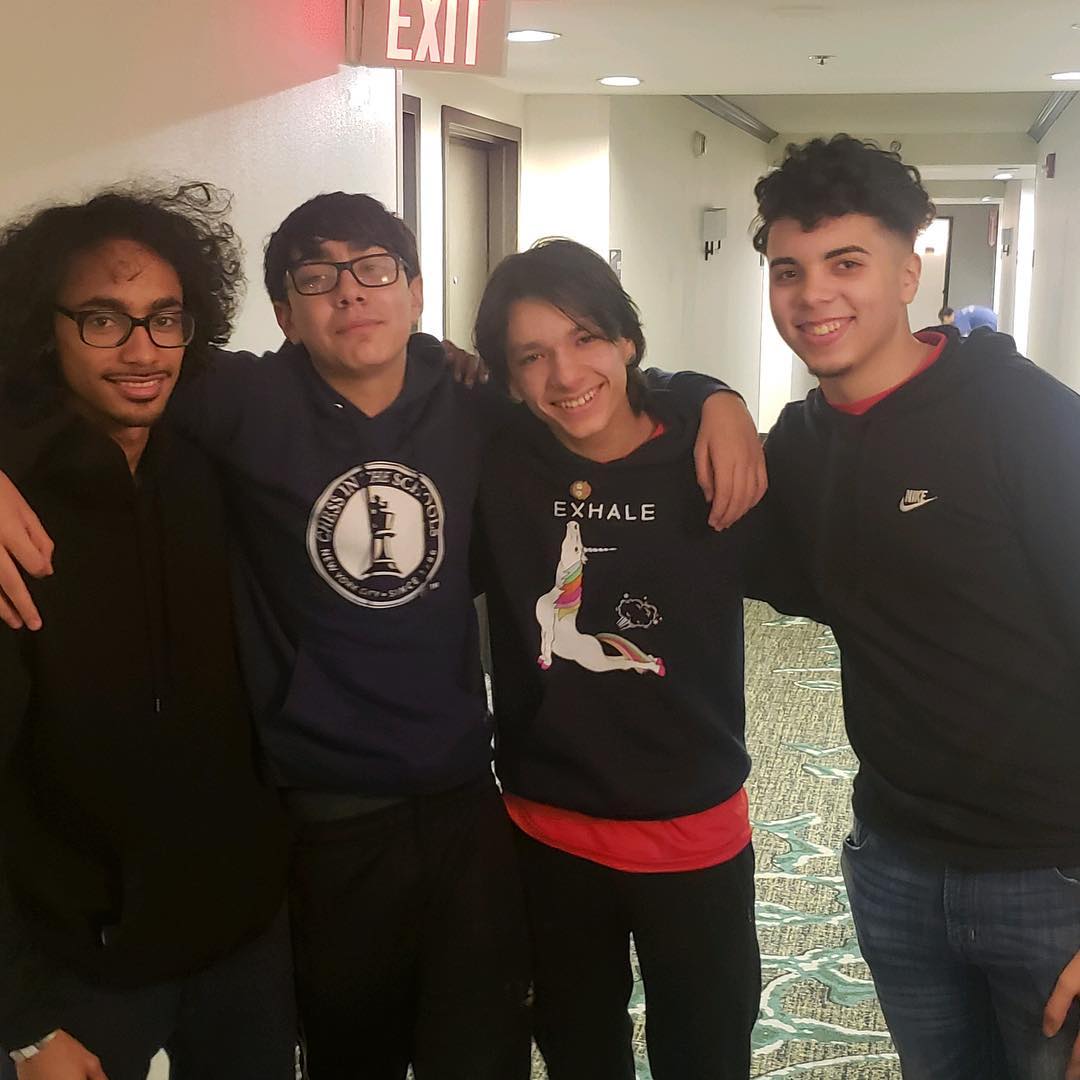 In total, CIS had 46 students compete alongside 4 coaches!  CIS also had over 50 alumni at the event representing their own teams!  Check out our Facebook page for pictures from the event!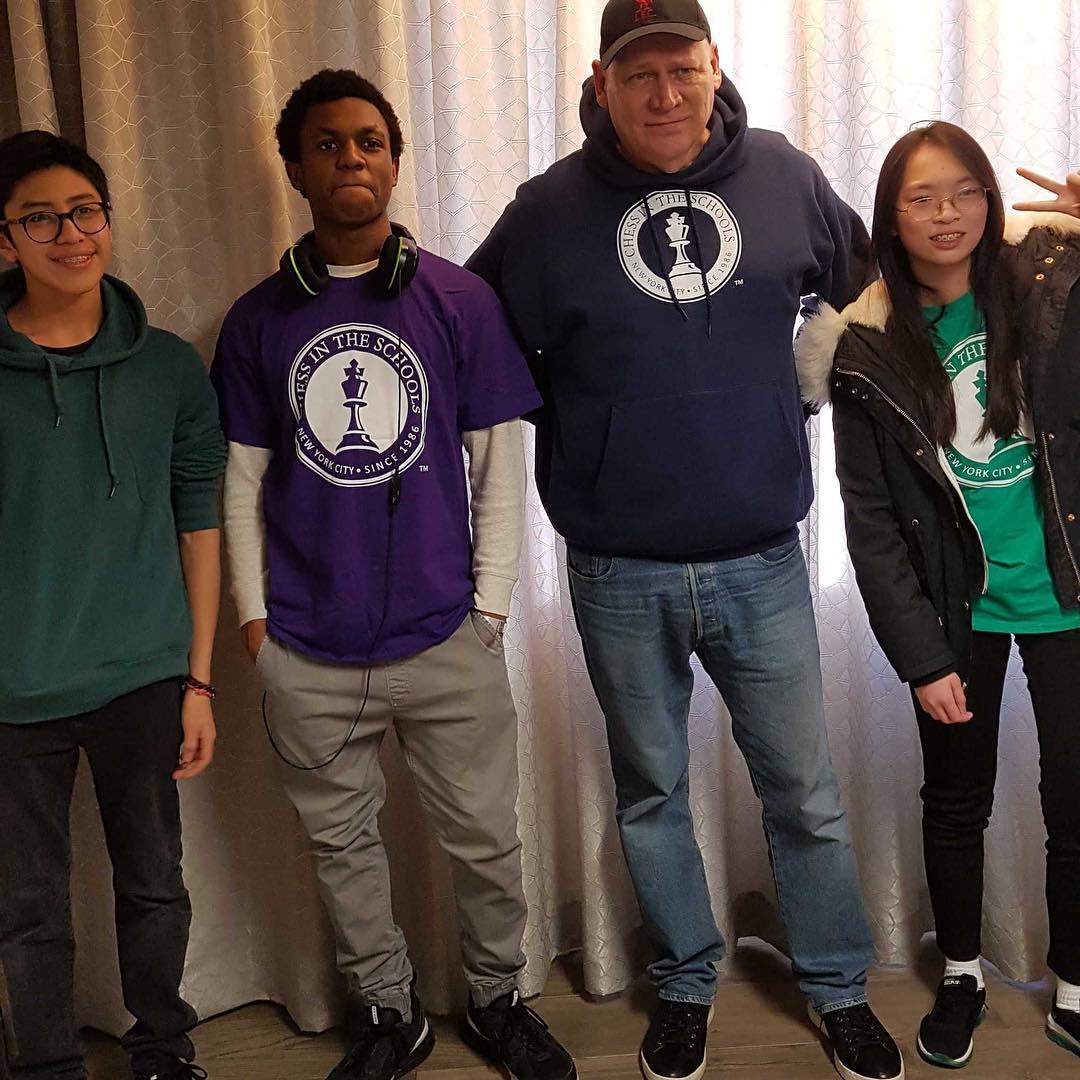 Students loved the open format of the tournament.  Students were able to play stronger players than they had ever faced and for many students this is the only event they play against adults, Masters, and even Grandmasters!  This was the 49th year of the event, and most players come every year given the fun nature of the chess tournament.  For many, this special team tournament offers the opportunity for friends to reconnect over the chessboard and in our case for our program to see alumni at the chessboard as adults! The time control is also the longest our students play all year at 40 moves in 2 hours and Sudden Death of 30 minutes all with a 5-second delay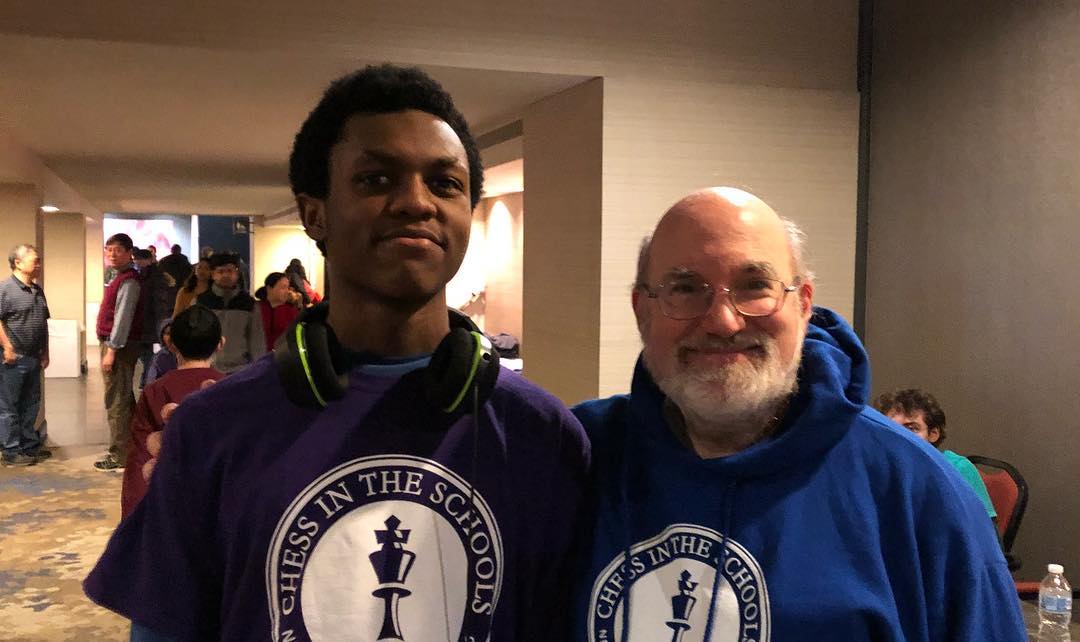 CIS students turned in some amazing performances! We had one student, Samantha Dong, go 6-0 on board four!  We had over 35 students play up most of their games and still net a plus score!  Ten students gained over 100 rating points and four students gained over 200 rating points!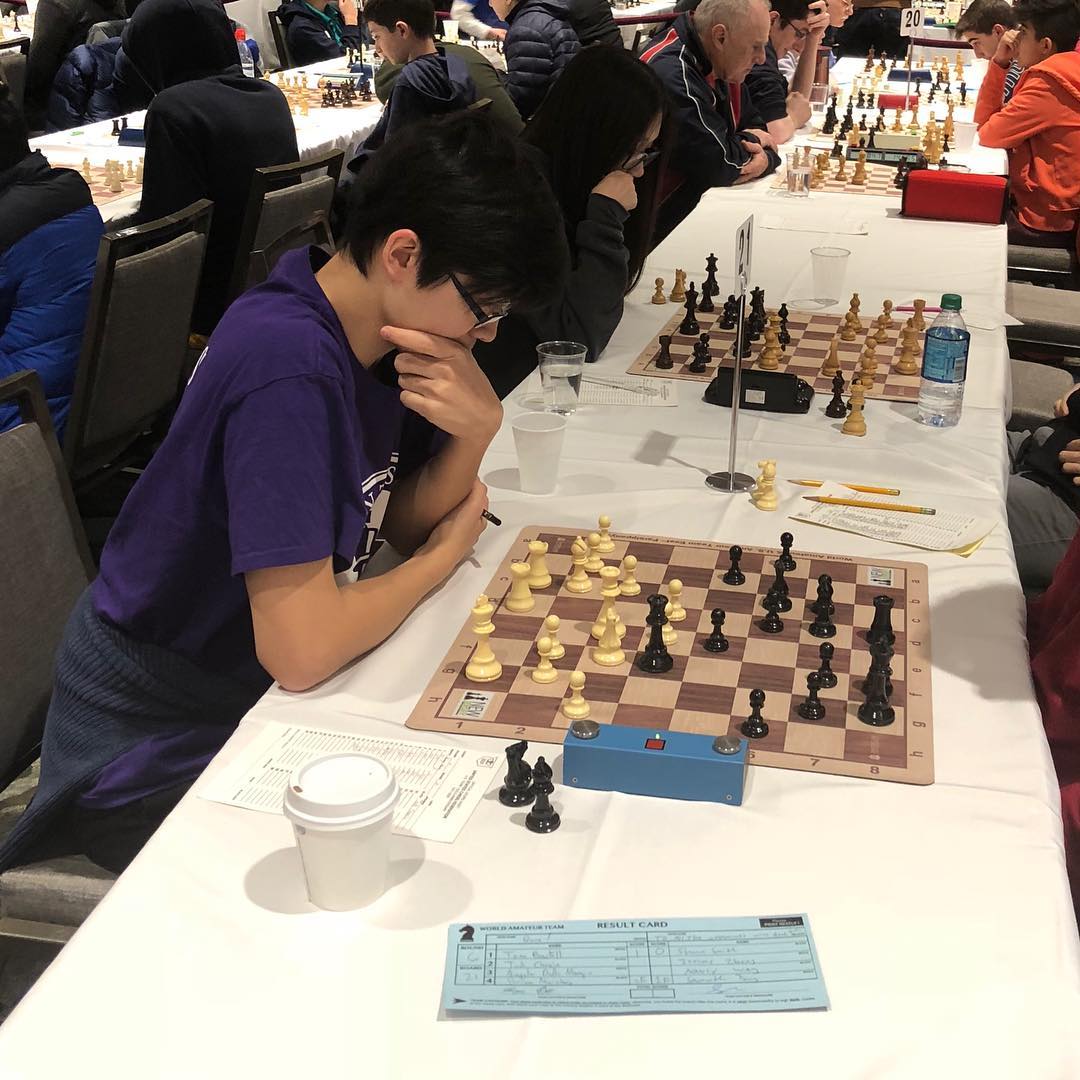 Chess in the Schools cannot wait to attend the 50th Anniversary event next February.  Here are two games from the event provided to us by CB student Alex Paiva (Alex was playing White in both games):
After three long days of chess, CIS took a group of 20 College Bound students on a tour of colleges in the Albany area of New York State.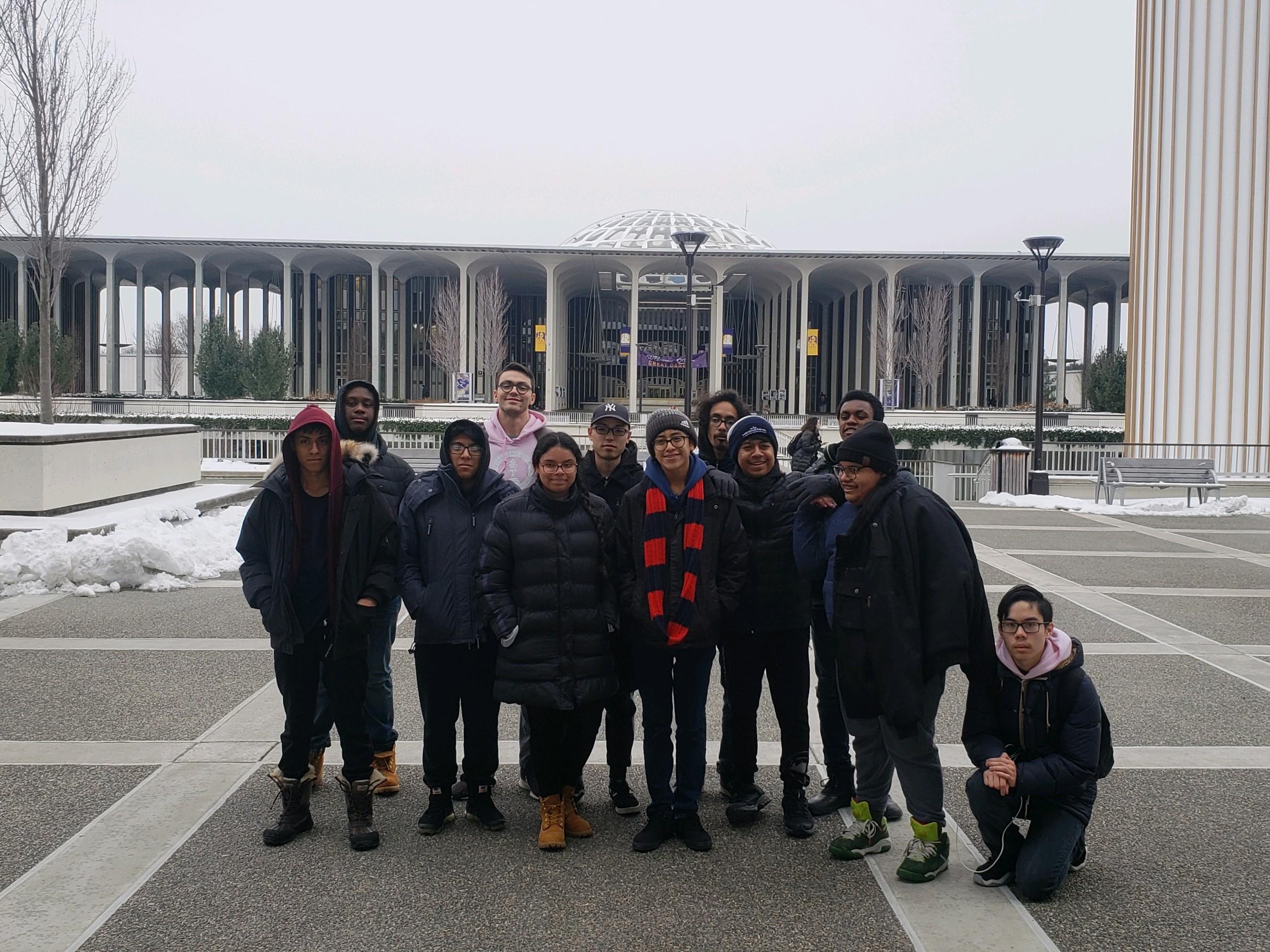 Heading to upstate NY we visited three very different institutions: Union College, SUNY at Albany, and Rensselaer Polytechnic Institute (RPI).  There was no unanimous ranking of favorites, as it should be among students with varied and unique interests.  Many were attracted to the small, homey feel of Union College, where we received a private info session with a senior at Union who was really able to connect with our students.  Others were drawn to the big state school, SUNY at Albany, for its diversity, both in academics and student body.  Finally, some latched on to the rigorous academics of RPI, and really felt comfortable in the heavily STEM-influenced atmosphere.  For the seniors on the trip, they described getting a real taste for a couple of colleges they applied to, as invaluable when making the final college decision.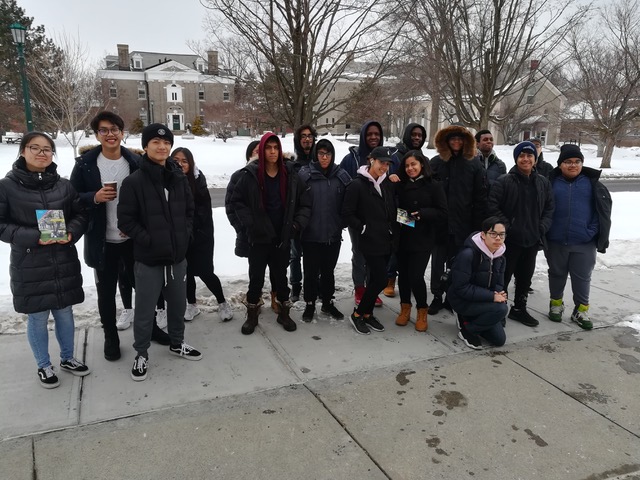 Visiting these three schools wasn't the only highlight of the trip.  Students enjoyed a big family meal at the CheeseCake Factory, and were even joined by a College Bound Alum, Henry He, who is a current freshman at RPI.  It was great for our current College Bound students to catch up with Henry and see first-hand the adjustments from senior year of high school to freshmen year of college.