2022 Chess in the Park Rapid Open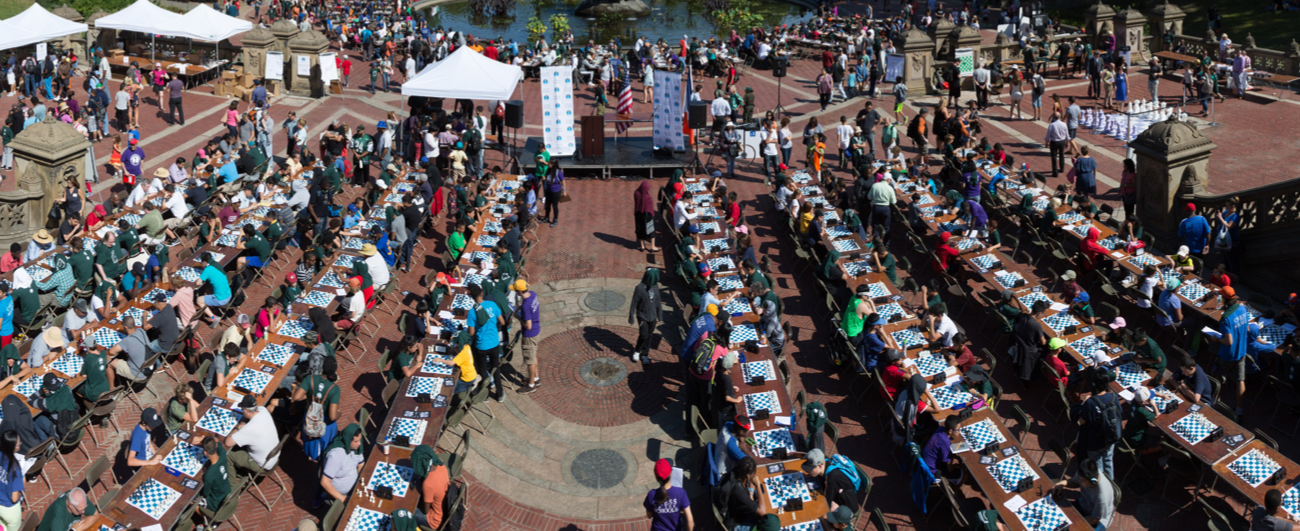 The 2022 Chess in the Park Rapid Open will be held on Saturday, September 17th at Central Park's Bethesda Fountain. Advanced registration will open the first week of August. If you would like to play or have questions about the event, email ssmith@chessintheschools.org
Note: Since this is an outdoor event, The NYC Parks Department has decided that this is a "Mask" optional event. 
Saturday, Sept. 17, 2022
6/SS, G/10, Unrated Event (Not USCF rated)
Bethesda Fountain Central Park
Enter at 72nd Street
FREE EVENT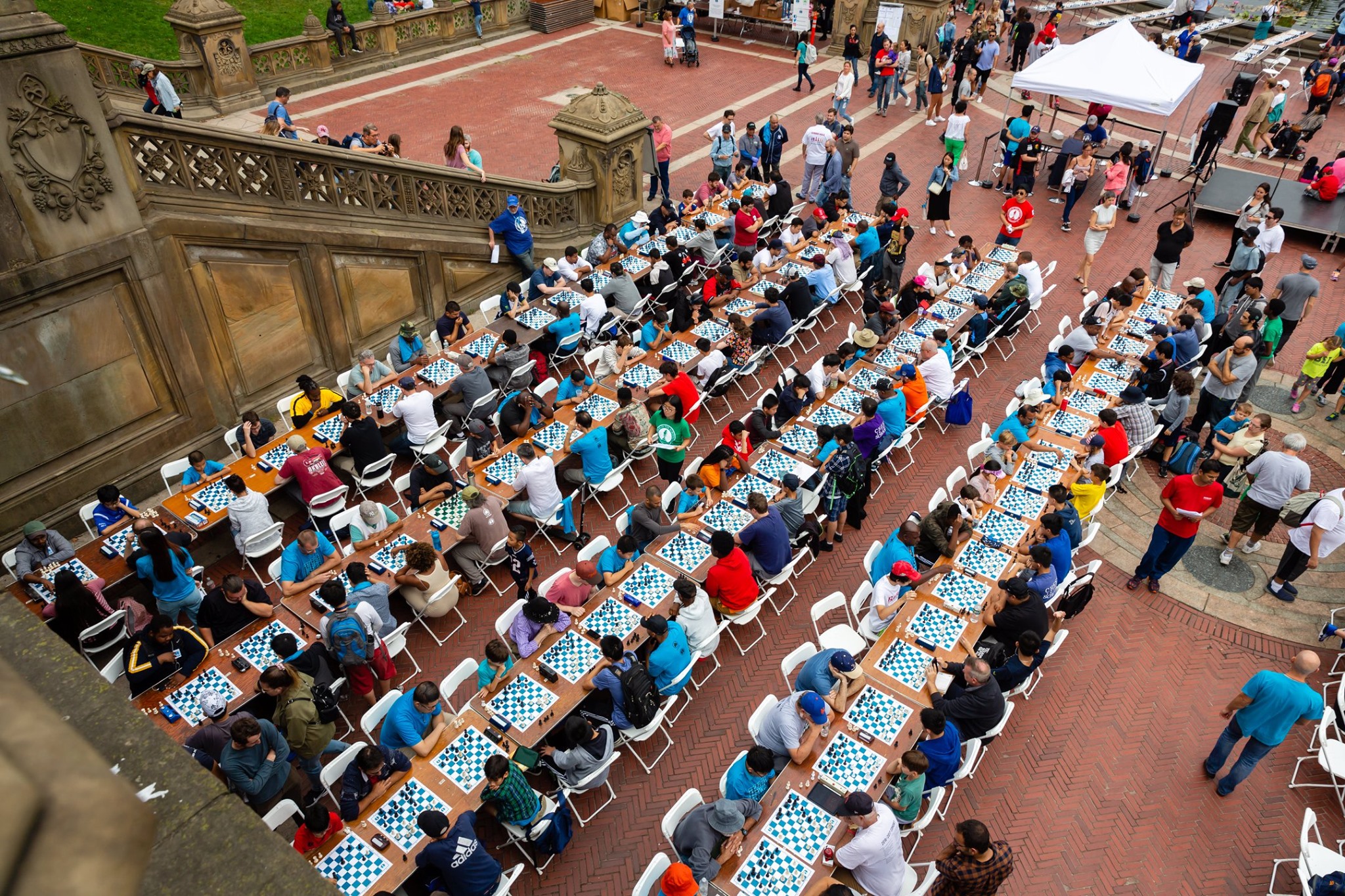 COMPETITION SECTIONS (SUBJECT TO CHANGE)
Youth Unrated: Open to unrated players under age 12
Adult/Teen Unrated: Open to unrated players ages 13 and up
Novice: Open to players rated under 900
Reserve: Open to players rated 900-1299
Intermediate: Open to players rated 1300 to 1699
Open Championship: Open to players rated 1700 and above
REGISTER IN ADVANCE!
Limited to the first 850 entrants. Sets and boards will
be provided, but clocks will not; participants should bring a clock if they have one.
Check-in: 8:30 a.m.–10:00 a.m.
Rounds: 11:00 a.m., 12:00 p.m., 1:00 p.m., 2:00 p.m., 3:00 p.m., and 4:00 p.m. Awards Ceremony: 4:30 p.m.
Notes:
Sets, boards, and scoresheets provided. Bring a clock if you have one, and a pen or pencil for notation.
Are CIS tournaments public events? 
Yes, CIS tournaments are public events. By registering to the tournaments, participants (and their caregivers, if applicable) grant full permission to Chess in the Schools to use photographs, video- and/or audio-recordings of them, and/or their children, taken during CIS events in publications, news releases, online, and in other communications related to the mission of Chess in the Schools. No registrants and/or participants are entitled to compensation for their appearance in such materials. All registrants and participants release and discharge CIS from all liability, losses, and damages for libel, slander, invasion of privacy or any other claim arising out of or relating to the use of videotapes, recordings and/or photographs.