Lights, Camera, Action at CIS! Read this Interview with our new video's creator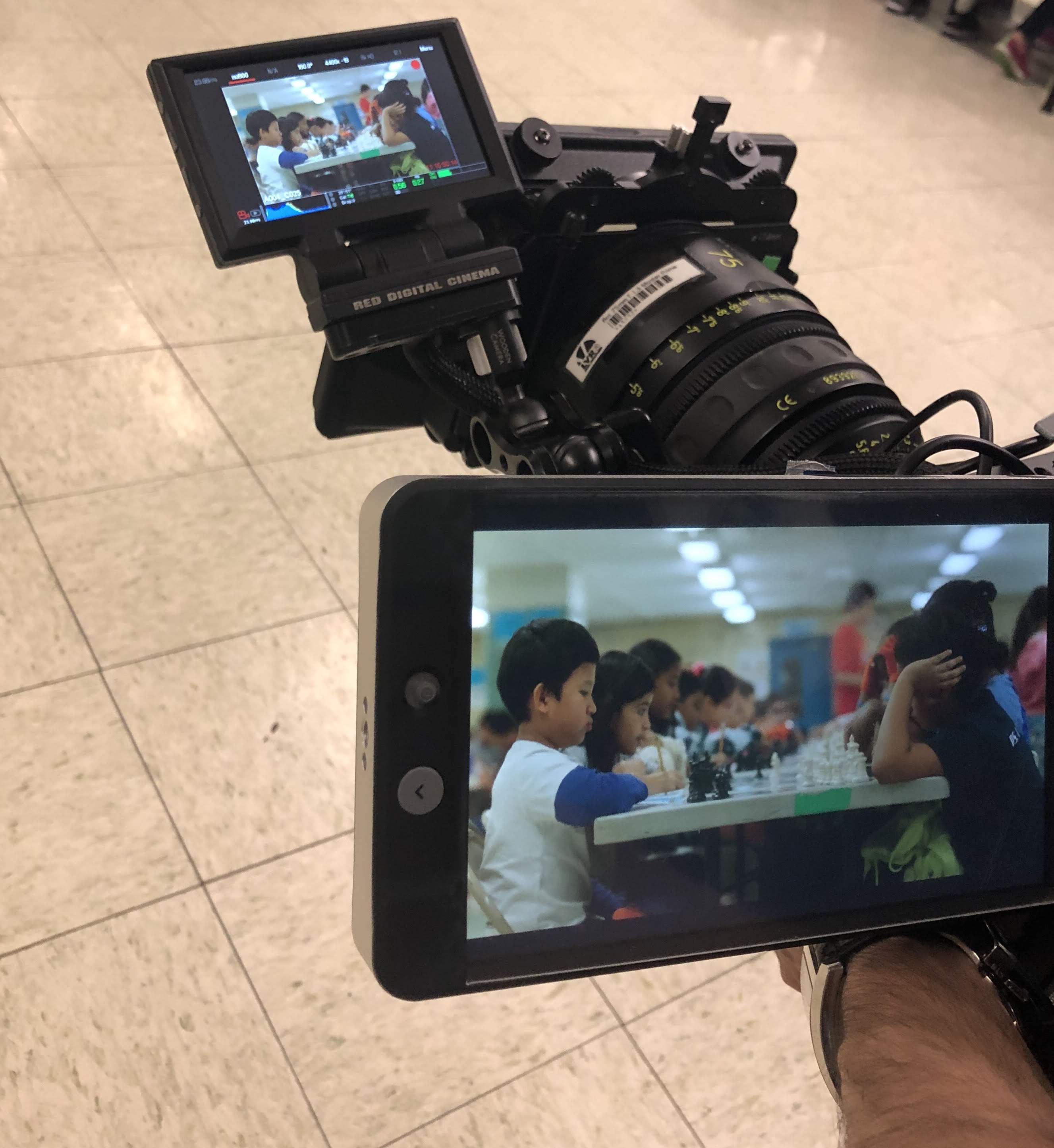 This year, Cohlie Brocato, Creative Director of Ticking Clock, a boutique creative agency and full-service film & digital media production company, joined the CIS Advisory Board and was enlisted to serve as Chair of the Communications Task Force. In that role, he has worked with the Task Force to shape our message and branding,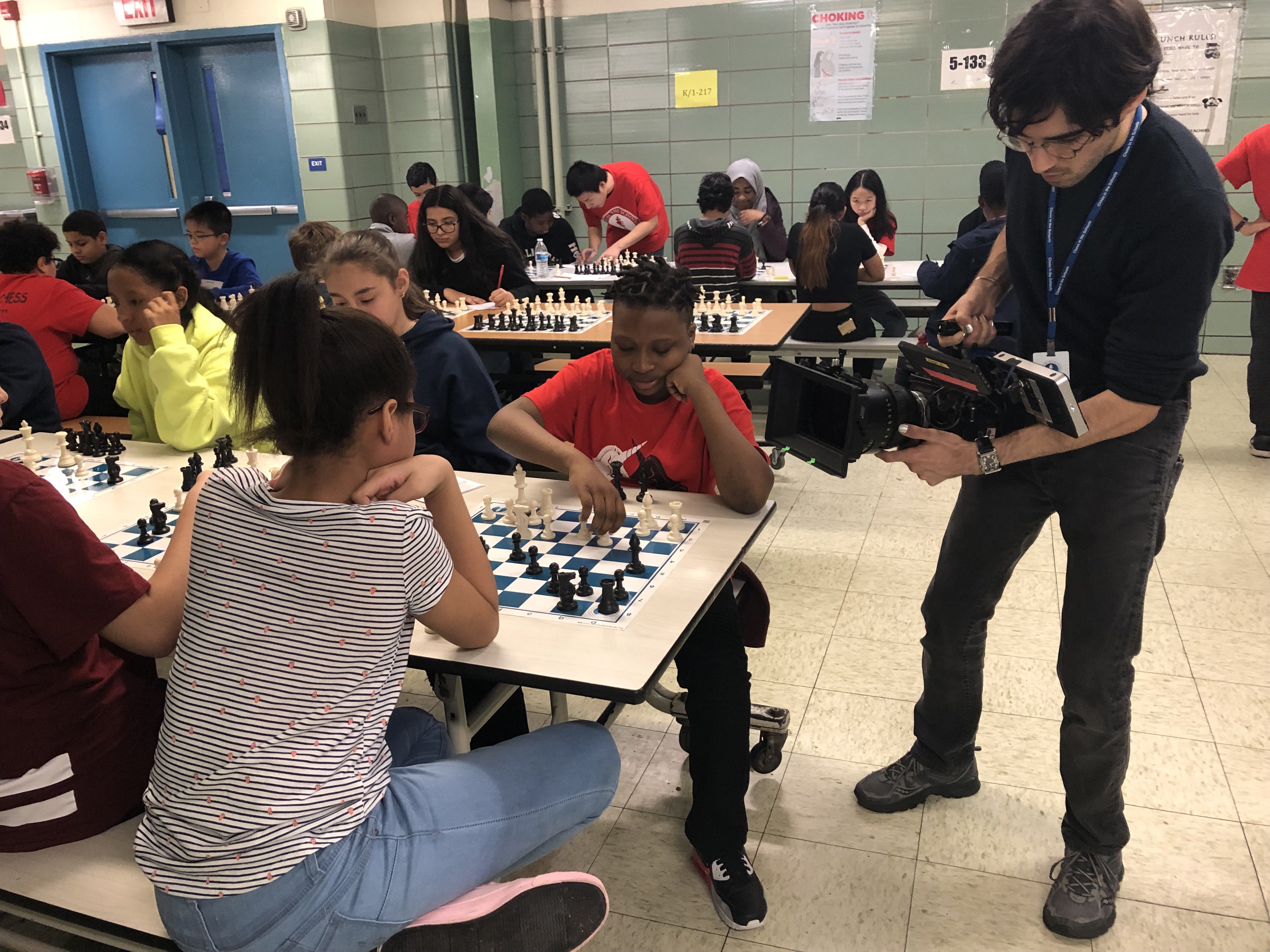 This fall, he and Ticking Clock donated their services to produce a CIS intro video that we have just released.
This week, we interviewed Cohlie.
CIS: Why do you serve as chair of Chess communications task force and why did you donate your services?
CB: I was excited to learn about CIS's history of doing great work. I found their mission compelling and clear.
Chess is often seen as belonging to a small group, that one must be born with certain circumstances to play, enjoy, and excel.
CIS challenges that concept, and offers an elegant solution to widening opportunity.
There are many parallels between chess and life, and CIS shows that when opportunity is even, anyone can succeed.
CIS's work connects areas that I both care about and enjoy—it offers a wonderful intersection of making a difference, creating new film content, and chess.
I also learned that it is an effective organization with an extraordinarily good cost to results ratio.
Finally, CIS is making major changes in how it defines itself and communicates with the world.
CIS: What about CIS did you learn from creating the video?
CB: It was great to see the program in action and get to know some of the children, and what wonderful kids they were.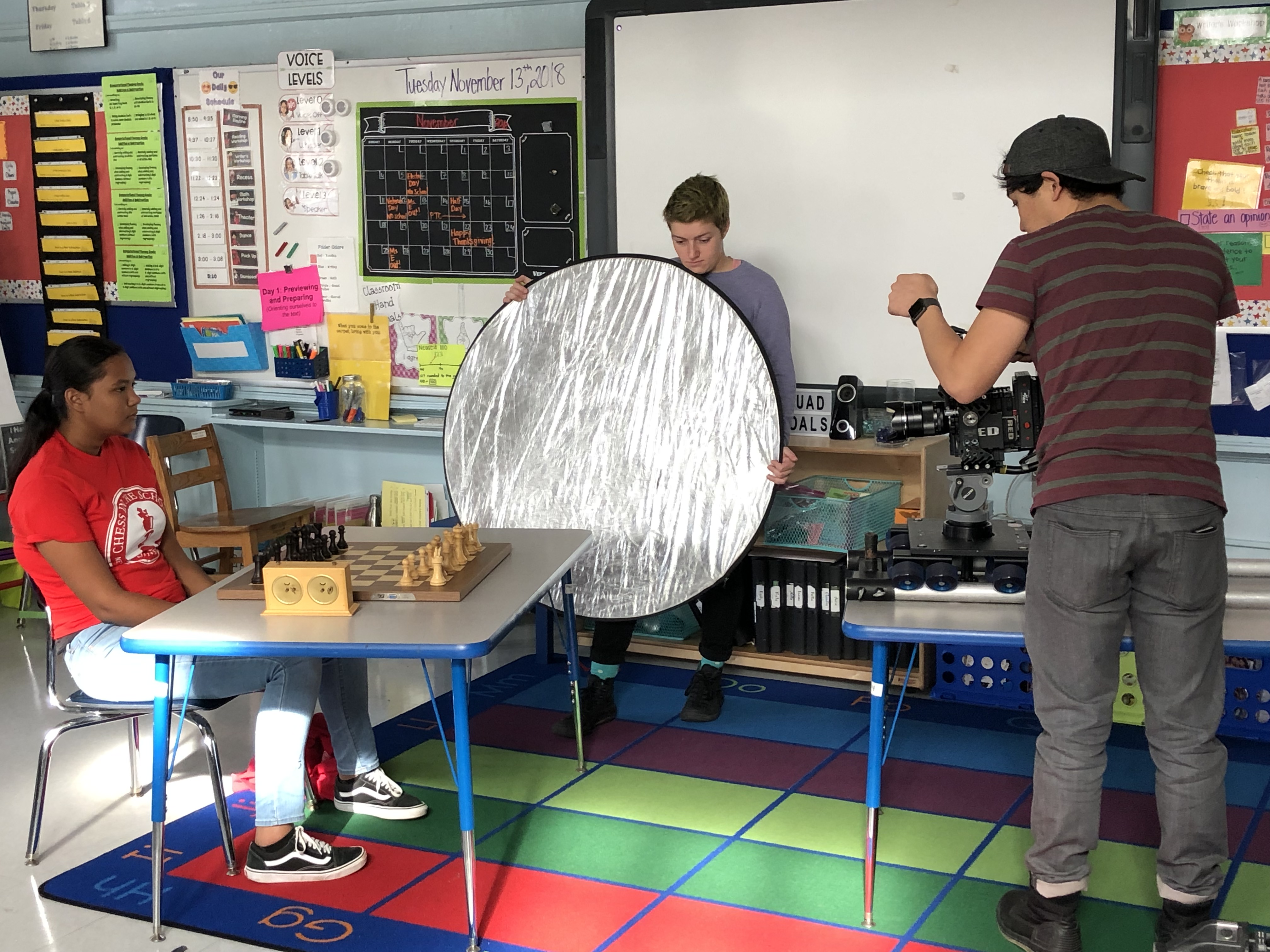 I saw how high the stakes were for kids and their parents at tournaments—that the children were loving getting together, competing, and challenging themselves
It was gratifying to see how they handled losing as opportunity to learn.
It strengthened my belief that chess is a sport that also serves as an opportunity to build intellectual and social skills—it's the best kind of fun.
A final takeaway: CIS can be a fulcrum from which entire communities turn.
CIS: What did you aim to communicate with the video?
CB: Viewed from afar, problems can be difficult to understand.
For some, an issue is invisible when viewed from a distance.
For others, it can seem daunting and intractable.
Because the organization has such a clear activity (young people learning and playing chess) I wanted to invite viewers to look closer and see what is really at stake.
The opportunity to take part in CIS programs is huge, capable of creating the foundation that a lifetime of success can be built on.
Best of all, it's an opportunity.
Ultimately, these young people are doing the work, pushing themselves, and growing through their own effort—all assiduously guided by an organization that is invested in them.
That's so powerful.
One thing I love about chess is that each game starts perfectly even.
Whatever happens after the clock starts is completely within your power.
This isn't always true of life, and certainly isn't true for those coming from low-income families.
Viewers must understand this basic concept to understand the power of this organization.
CIS helps to even the playing field, full stop.
I want people to see how serious these young people are.
Do they have fun? Yes.
Are they still kids? Absolutely.
But their focus and determination is an inspiring sight and worthy of any support we can give them.
I also enjoyed the chance to take the perceived stuffiness out of the game for the casual viewer.
Chess is exciting!
Overall, this was a unique opportunity that I felt compelled to seize, and I'm glad I did.
One Smart Move from Chess in the Schools on Vimeo.