CM Keith Powers Chess Challenge

Monday, October 12, 2020
Thank you to NYC Council Member Keith Powers for sponsoring this online tournament! Over 250 players participated!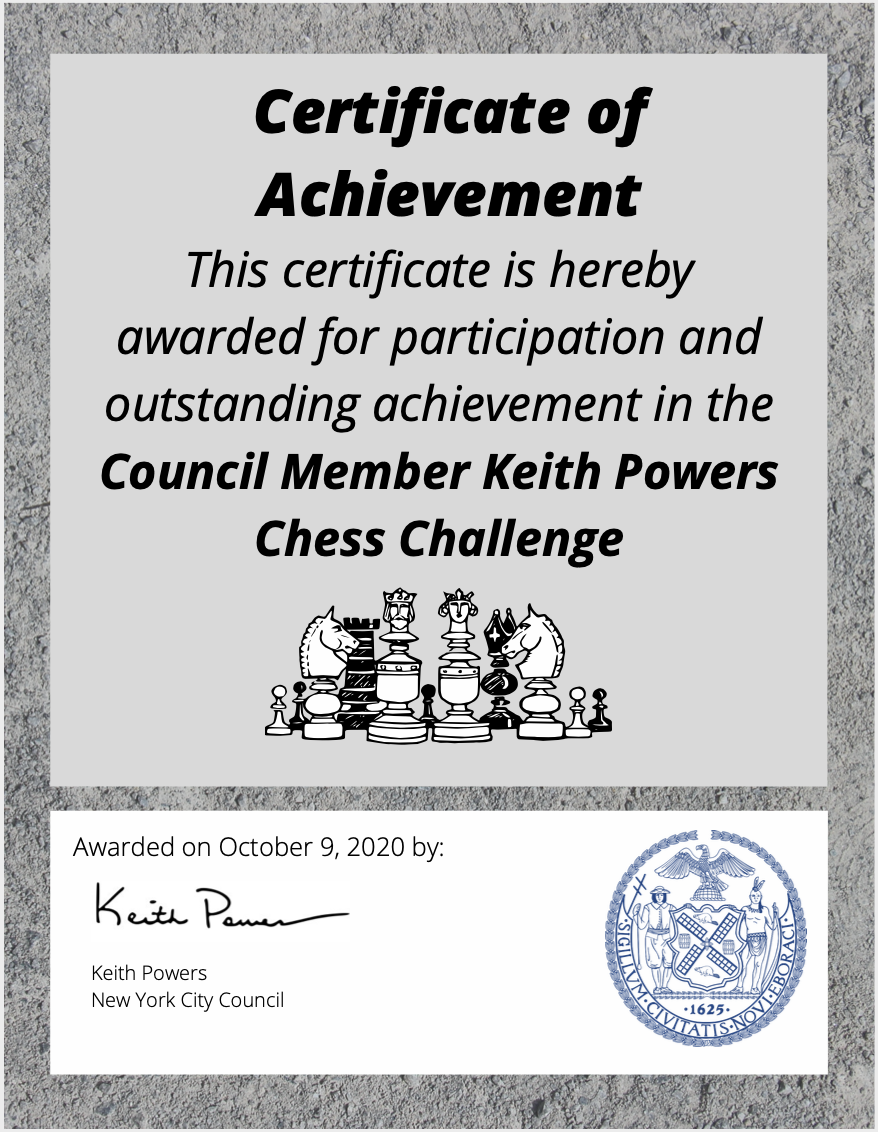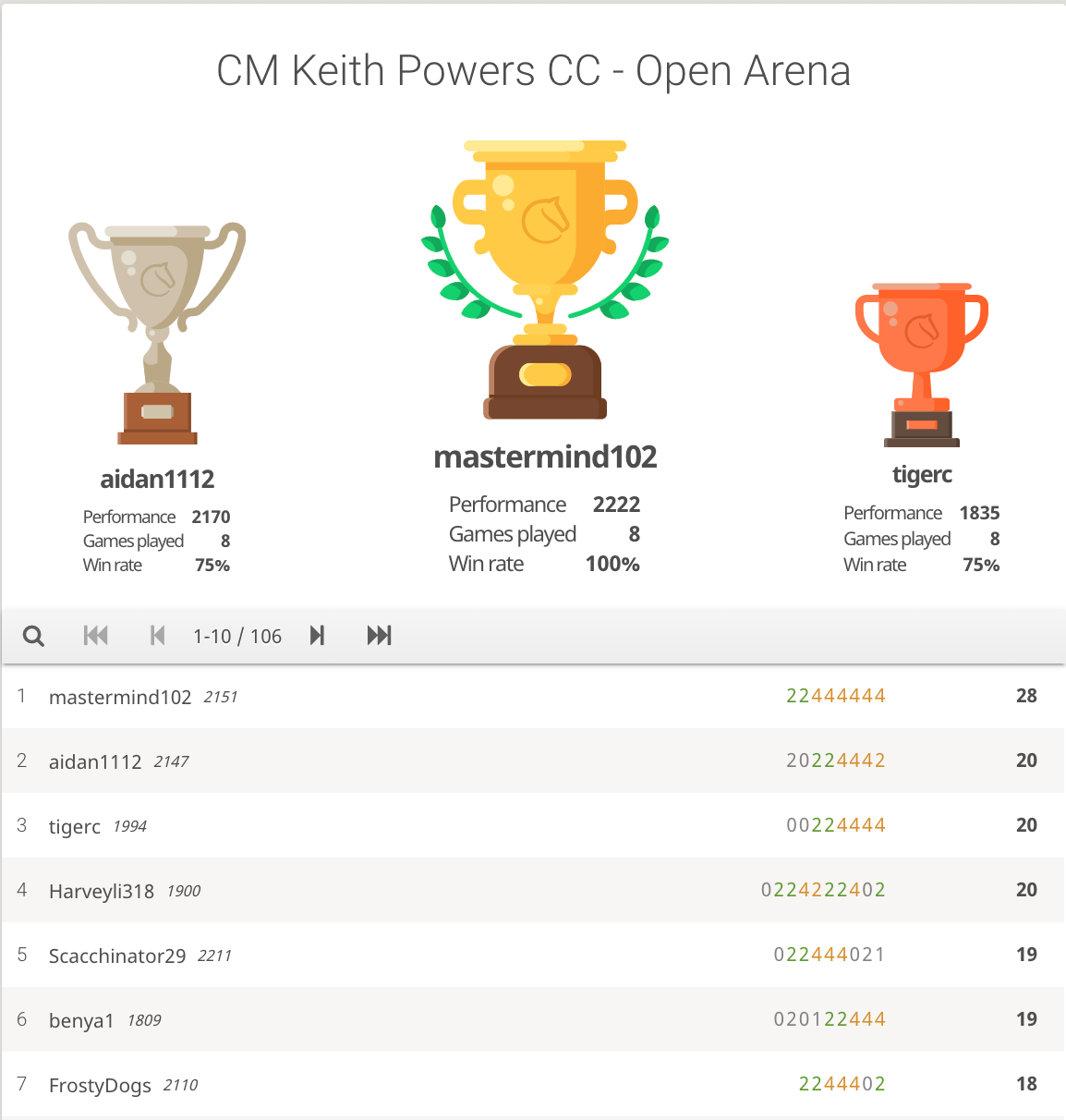 Open Scholastic Arena (Open to all) - Final Standings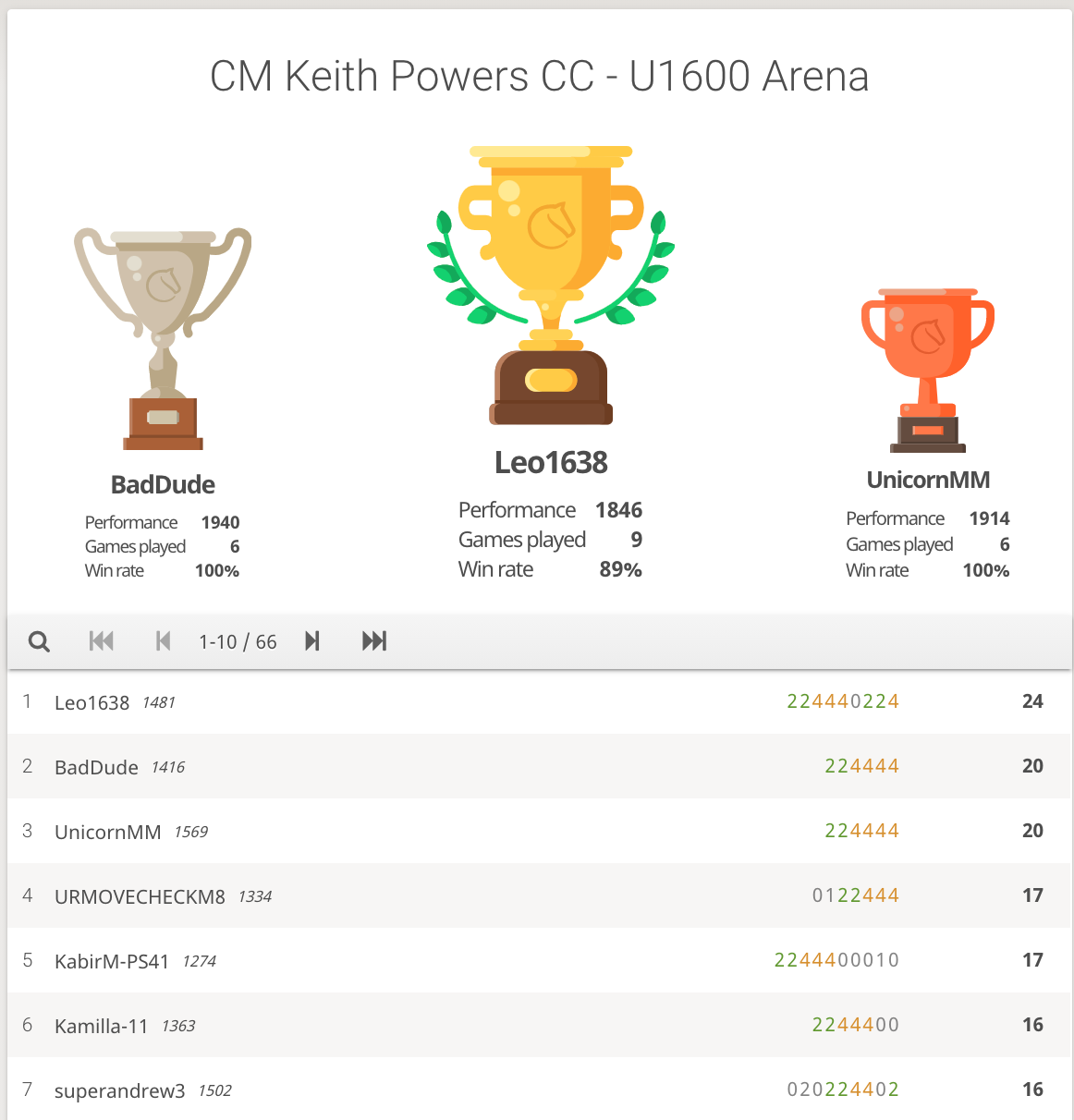 Under 1600 Scholastic Arena  - Final Standings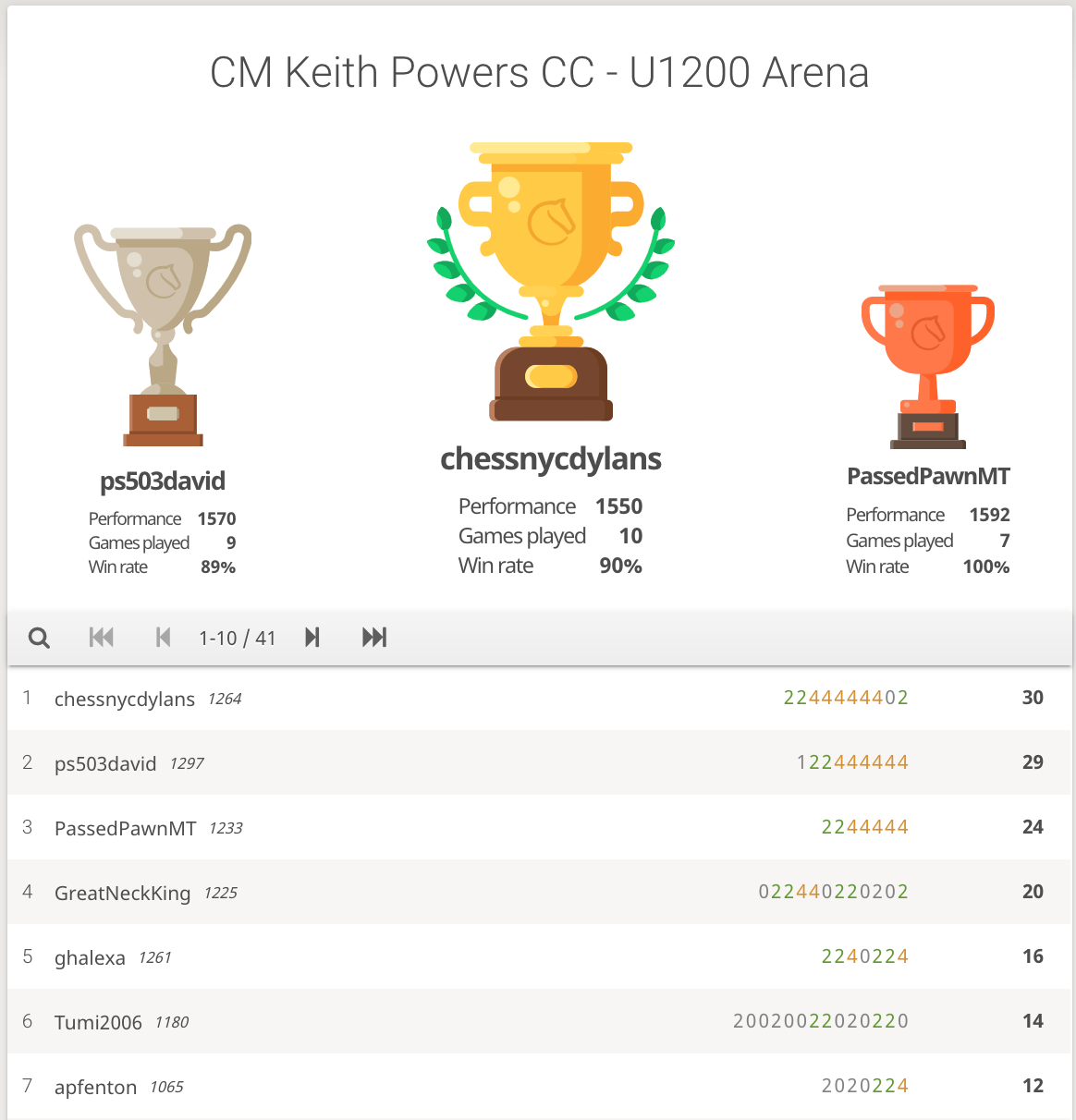 Under 1200 Scholastic Arena -Final Standings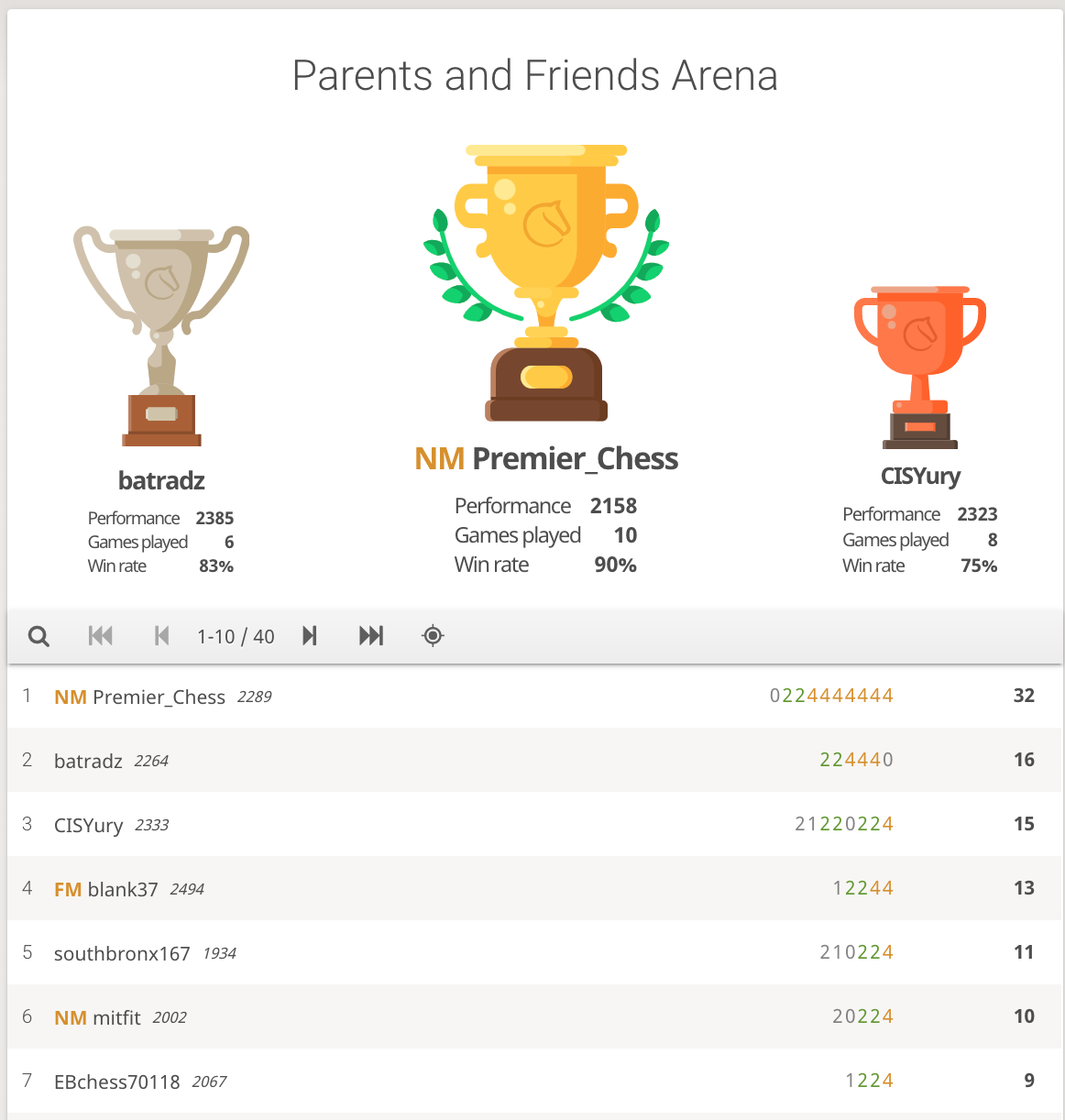 Parents and Friends Arena (Open to Adults) - Final Standings
Individual winners will receive special citations from NYC Council Member Keith Powers.  Top individuals will also receive special gift certificates to select chess sites.
All prizes for the event have been donated by Chessable and Play Magnus.  If you place in the top 7 in any section you will win a prize. Make sure to email tournaments@chessintheschools.org with your real name with your place and section right after the tournament. We will then send instructions for you to claim your prize!
Email tournaments@chessintheschools.org with any questions or concerns regarding this event.