Charu Robinson Memorial Tournament

Saturday, October 24, 2020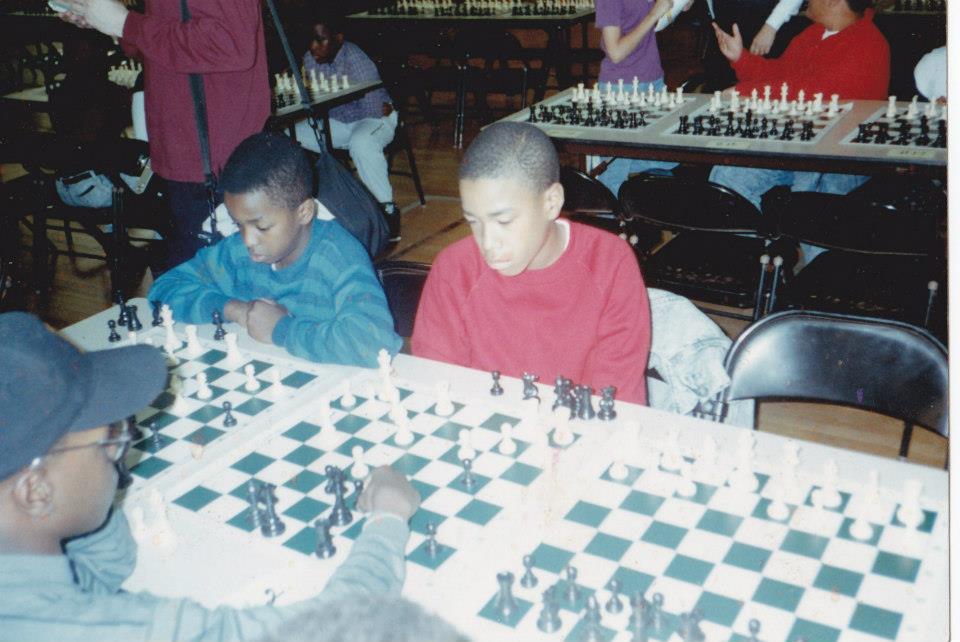 409 players participated in this special event. Chess in the Schools has named this event in memory of former CIS instructor Charu Robinson. The event was open to children and adults. We also had a special zoom to share our memories and stories of our time with Charu.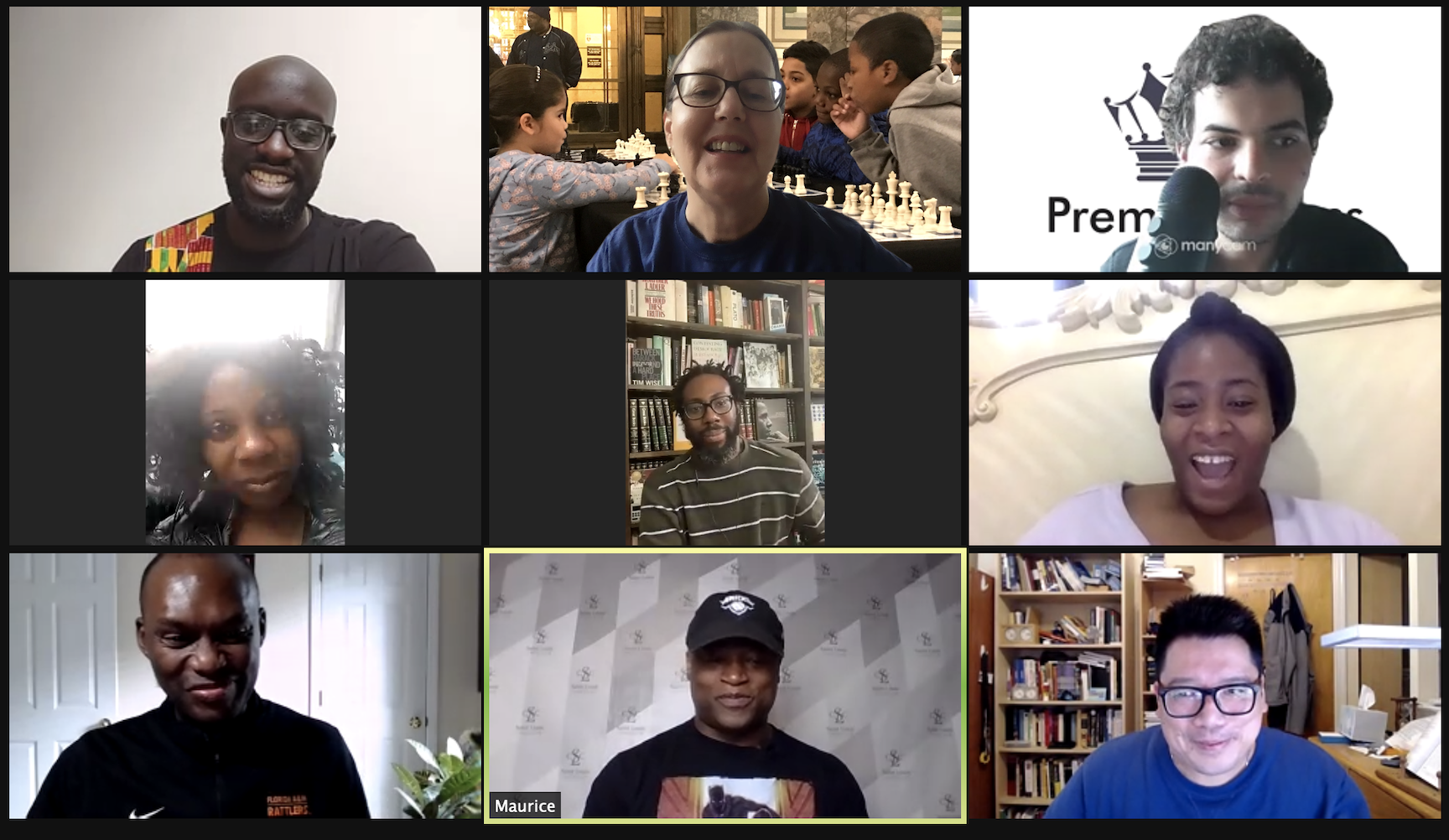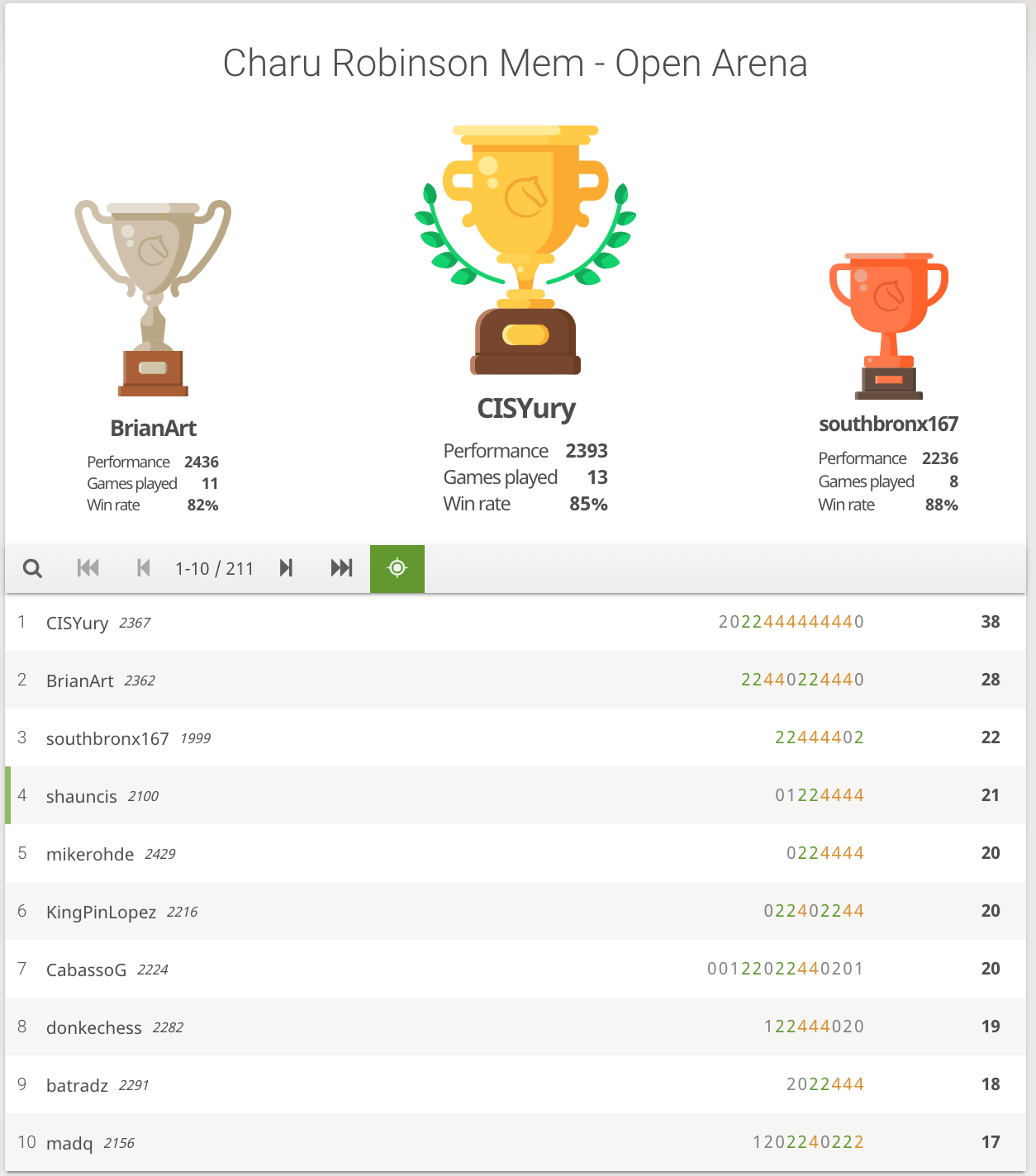 Open Arena (Open to all) - Final Standings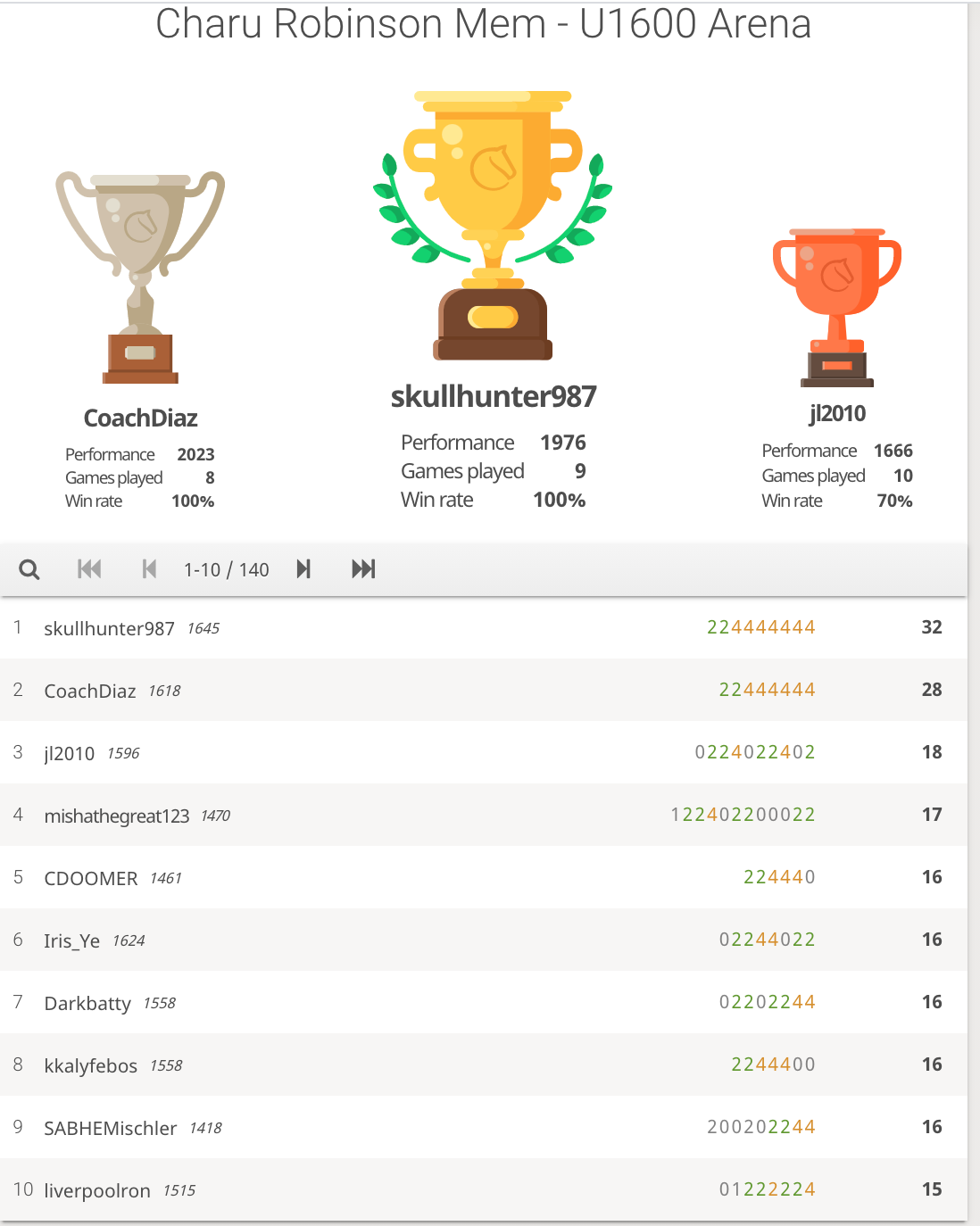 Under 1600 Arena  - Final Standings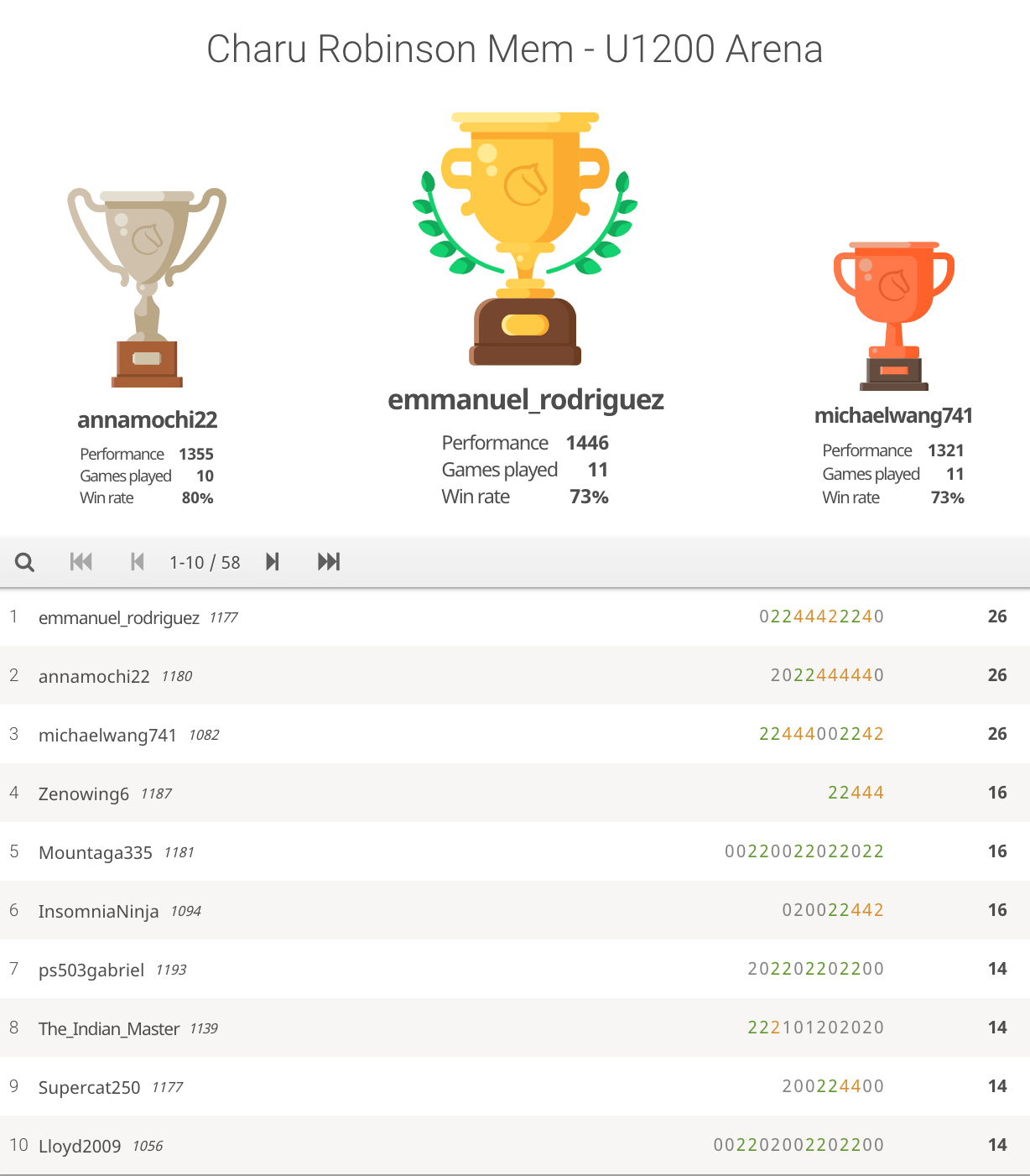 Under 1200 Arena - Final Standings
The top 10 players in each sections will receive special prizes from Chessable and Play Magnus. If you win email tournaments@chessintheschools.org with your LICHESS username.
Email tournaments@chessintheschools.org with any questions or concerns regarding this event.