CIS Bronx Chess Day at MS 390X

Saturday, May 14, 2022
Registration for this event will open in 2022. NYC DOE "Covid" Protocol will be followed.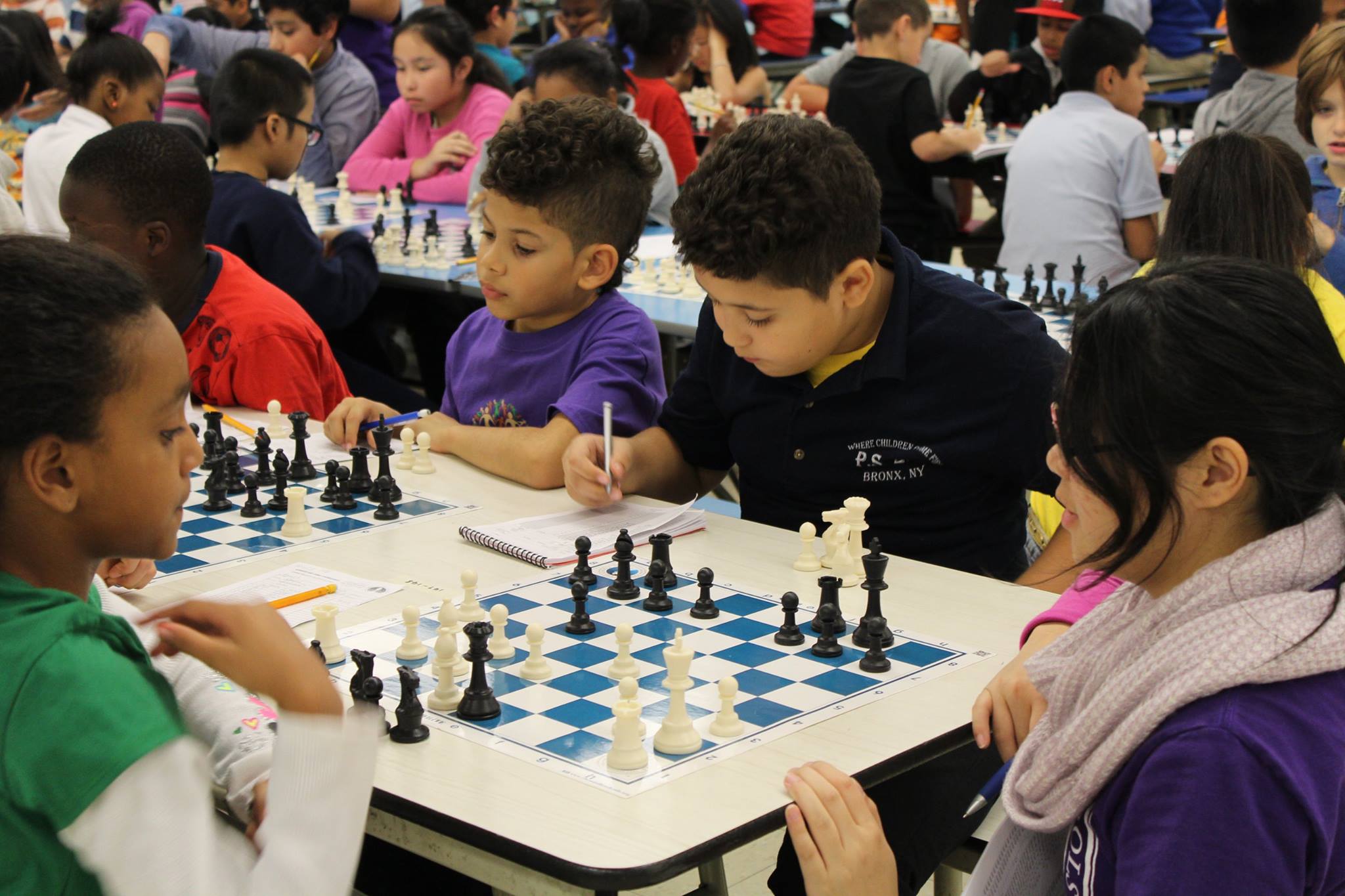 Sections:
K-12 Open (1500 & up)
K-12 Reserve (1000-1499)
JH-HS Novice (K-12 Under 1100)
JH-HS NRB (6-12 unrated)
EL Novice (K-5 Under 1000)
EL Rookie (K-5 Under 600)
EL NRB (K-5 unrated).
Time Control:
All sections except K-12 Open will be G/30 or G/25;d5
K-12 Open will be G/45 or G/40;d5
Schedule:
For all sections except "K-12 Open"
Check -in: 8:15 AM to 9:30 AM
Round 1: 10:00 AM
Round 2: 11:15 AM
Round 3: 1:00 PM
Round 4: 2:15 PM
Awards: 3:30 PM.
"K-12 Open"
Check-in 8:15 AM to 9:30 AM
Round 1: 10:00 AM
Round 2: 11:45 AM
Round 3: 1:45 PM
Awards, 3:30 PM
Notes:
Sets, boards, and scoresheets provided. Bring a clock if you have one, and a pen or pencil for notation.
Are CIS tournaments public events? 
Yes, CIS tournaments are public events. By registering to the tournaments, participants (and their caregivers, if applicable) grant full permission to Chess in the Schools to use photographs, video- and/or audio-recordings of them, and/or their children, taken during CIS events in publications, news releases, online, and in other communications related to the mission of Chess in the Schools. No registrants and/or participants are entitled to compensation for their appearance in such materials. All registrants and participants release and discharge CIS from all liability, losses, and damages for libel, slander, invasion of privacy or any other claim arising out of or relating to the use of videotapes, recordings and/or photographs.